the first pt. of interview about  boundaries between banks and cryptocurrency is here.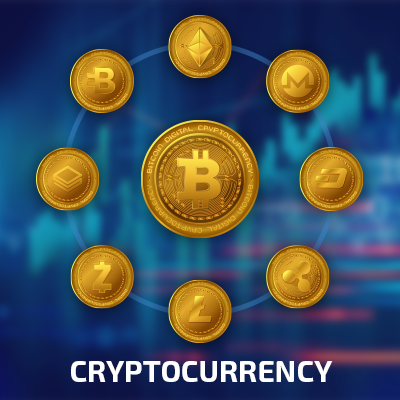 What other ways of making money from cryptocurrencies are available to Russians?
A.M.: We recommend choosing reliable ways to earn on cryptocurrencies without getting involved in financial pyramids. They differ in two main ways: the absence of a real company product (let me remind you that trading is not a product) and the company's legitimacy.
In fact, there are many types of cryptocurrency earning today, which most often involve speculation in the market. I am against such approaches, so we created our business model, which implies two types of income for the user: passive and active.
For Russians, the question of security in using cryptocurrency remains relevant. How do you protect your assets from fraudsters and what technologies do you use?
A.M.: Indeed, the issue of security has been relevant for more than a year. Despite the fact that the technology of data storage and transmission is developing rapidly, hackers are also not sitting idly by and looking for new ways to steal money.
This is why I recommend sticking to basic security rules:
Securely keep a Cid Phrase from your crypto wallet;
always check the site for phishing;
Do not trade on the exchange without solid knowledge;
Never buy cryptocurrency with credit money.

You need to understand and know the fundamentals of the reliability of the cryptocurrency you are using. Here is an example of how it works for us. MinePlex has developed its own blockchain based on Tezos architecture, which has proven to be a true decentralized blockchain with over 1000 nodes. It is based on the sophisticated and robust Michelson and Ocaml programming language, which is used in the aerospace industry.
MinePlex also plans to launch its own University with educational courses to ensure the safe use of the crypto market and improve financial literacy of all users. Its doors will open this year.
Crypto-banking service is being used more and more often now. What is it and what are its features?
A.M.: Crypto-banks offer traditional banking services by combining the security of blockchain solutions and the capabilities of cryptocurrency. This means that digital assets begin to fulfill their key function of eliminating geographical boundaries in the use of currency. Financial services will become available anywhere in the world with instant transactions and reliability thanks to blockchain technology.
So, with crypto-banking, users can make their usual payments: utilities, shopping and loans? How does it work?
A.M.: Crypto-banking will act like a regular bank only using cryptocurrency. It will be possible to pay utility bills, buy a ticket, groceries or book a hotel, make international transfers, etc. with cryptocurrency. It will be available for all users anywhere in the world without the need to visit offices 24/7. This will make life easier for a huge number of users of both cryptocurrency and fiat. The number of potential mobile banking users is predicted to exceed 3.6 billion people in three years.
In fact, cryptocurrency banking makes cryptocurrency accessible even to newcomers by combining banking and cryptocurrency services?
AM: Yes, that's right. Cryptobanking will become a conduit for financial services not only for crypto users, but also in general for people who live in very remote corners of the earth and do not have access to a bank. There are now more than 101 million crypto users worldwide. In the past two years, that number has grown by 189%. And that's just the beginning.
What are the project plans for 2021 and for the next 5 years?
A.M.: The MinePlex Banking team's mission is to remove restrictions on access to the world of cryptocurrencies for users. The team's actions are aimed at introducing accessible, understandable and simple financial tools for using cryptocurrency and fiat. Thus, in January we launched MinePlex payment gateway, crypto-acquiring. In March, we plan to release cryptocurrencies. Then in 2021 we will implement a mobile app, P2P exchanger, marketplace, and open MinePlex University.
In the next 5 years we plan to launch a decentralized messenger, open a credit line using decentralized finance tools, and much more. We believe in the undeniable value of the blockchain community and are committed to incorporating the technology into real segments of everyday life today.
Thanks for the conversation!