Broker CEX.IO Opens Margin Cryptocurrency Trading to EU Residents.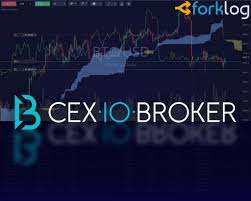 The international cryptocurrency exchange CEX.IO Broker brings to the market a platform aimed at European users.CEX.IO Broker, one of the largest international cryptocurrency exchanges, announces the launch of the CEX.IO Broker service, a platform for margin cryptocurrency trading, for residents of the European Union. Earlier, the CEX.IO Broker service received a CIF license for marketmakers from the Cyprus Securities and Exchange Commission (CySEC) operating in the European Union.

CEX.IO Broker, part of the CEX.IO Group ecosystem, combines security with a simple and understandable interface that allows customers to use professional trading tools. A terminal with multiple trading accounts, high-level risk management, different size of the credit arm and other useful features of the CEX.IO Broker service provide the necessary flexibility in applying those margin trading strategies that best suit the style of its customers. For additional convenience, traders can use a single account to access both derivatives markets on CEX.IO Broker and spot markets on CEX.IO.

"Obtaining a license from CySEC is a key step for our development. The launch of the service with this license provides our European users with a regulated platform where you can work with derivative tools based on crypto assets. CEX.IO Broker also opens the way for European forex traders to a new area and type of assets. By offering a variety of services, we give our users the opportunity to develop within our ecosystem, "comments CEX.IO founder and CEO Alexander Lutskevich.

CySEC issued a CIF license to CEX.IO Broker based on the company's compliance with all relevant requirements of the Investment Services, Investment Activities and Regulated Markets Act of 2017.

"CEX.IO Group has set itself the goal of eliminating technological obstacles to user participation in various cryptocurrency-related activities. With a license from CySEC, we give traders the opportunity to work with cryptocurrency derivatives in a safe and transparent environment. Our service meets the standards applicable to regulated European firms, "Alexander explained.

Founded in 2013, CEX.IO is a major service provider in the crypto industry, mainly known for its innovative crypto asset exchange.
For many years, the group has been working on expanding its ecosystem with new solutions, including a solution for B2B fiat exchange for CEX Direct cryptocurrencies, a technical solution for aggregating CEX.IO Aggregator liquidity and a platform for verifying identity and compliance with Identity regulatory requirements. Recently, CEX.IO began offering loans secured by cryptocurrency as part of the CEX.IO Loan program, as well as the CEX.IO Staking stealing service.