Crypto exchange FTX tokenizes shares of Tesla, Amazon and Netflix.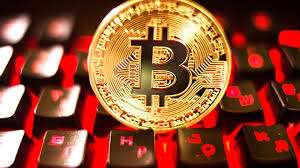 The emergence of traditional shares in the cryptocurrency market is part of the tokenization of the traditional segment as part of the development of cryptobury
The FTX cryptocurrency exchange will introduce support for trading in traditional stocks. This was reported by Bloomberg, referring to an internal press release. It is reported that the exchange will add well-known shares of companies like Apple, Tesla, Amazon, Facebook, Netflix and the SPDR S & P 500 fund traded on the exchange.
The introduction of tokenized shares was made possible thanks to cooperation with the Swiss cryptographic company Digital Assets and the German financial services provider CM Equity. The addition of support for popular stocks is aimed at institutional interest in the cryptocurrency market, interest in which has almost tripled since March 2020.
Simplification, but not for everyone
FTX CEO Sam Bankman-Fried said tokenized stocks target investors who find it difficult or inconvenient to access stocks through traditional markets.
"It's hard for a lot of people to access stock. There are ways to do this, but they seem very old and clumsy. Giving people access expands opportunities for trade, "said the head of the FTX.
Trading of shares will be carried out as in the case of a depositary receipt or ETF. According to Bankman-Fried, FTX itself is responsible for trading, but the German CM Equity will deal with cash in fiat, in which the actual securities will be stored. The United States and a number of other countries will not be able to trade a new type of shares, FTX noted.
Savior DeFi
The FTX cryptobirge is known in the cryptocurrency community as the savior of a decentralized finance (DeFi) project called SushiSwap from financial collapse. In early September, the anonymous creator of the DeFi protocol SushiSwap transferred control of the project to the FTX chapter.
Learn how to trade in the cryptocurrency market together with BeInCrypto 's partner, the cryptocurrency exchange StormGain
The reason for the change of leadership was the indignation of the crypto community, which learned that the creator of the protocol unilaterally withdrew about $13 million from the SUSHI liquidity pool. Such an ambiguous decision almost immediately collapsed the SUSHI token rate by 50% and provoked a wave of accusations of exit scam.
At the time of writing, trading volumes on FTX exceed $1.3 billion, and the number of currency pairs reached 90 units.