The new token of the founder of Yearn Finance soared 3000% after launch.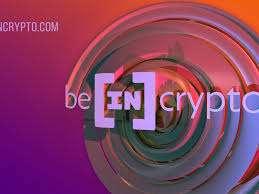 The creator of the Yearn Finance protocol, Andre Cronje, launched a new token that caused a stir in the ranks of farmers who arranged a real pamphlet.

The KP3R token, tied to the new Cronje Keep3r Network platform, was added to the decentralized Uniswap exchange on October 28, and its starting price was about $10.

In just six hours, the price of the coin soared to $ 1 5 0, and after some time the KP3R course formed a peak in the region of $ 1 8 0 and began to roll back. Then the quotes resumed the rise and by the time the article was written exceeded $ 3 0 0.
This wave was joined not only by farmers in the decentralized finance market, but also by some large participants in the cryptocurrency community who were afraid to lag behind the train.
Starting the network Keep3r
The KP3R token is part of Cronje's latest project called Keep3r Network, which is managed by smart contracts. Under this project, tokens will KP3R be issued as a reward for the work done.
The platform concept includes external participants represented by blockchain project teams completing the work, as well as smart contracts developed to find a source for the task.
The project was developed to prevent the recurrence of incidents that occurred with the Eminence project, the victim of a hacker attack, as a result of which attackers stole $15 million worth of tokens. After the incident, members of the DeFi community decided to join forces to hold the Yearn Finance team accountable for allowing such an attack.
Reporting on his blog about the launch of the Keep3r Network contracts, Cronje warned that the contracts had undergone a full audit, but this does not mean that bugs cannot be revealed at the initial stage.