Avanti Bank & Trust was created – first crypto banks in U.S.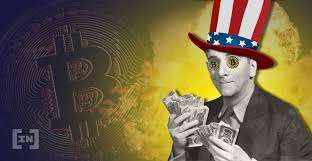 The Wyoming Banking Council (USA) approved the charter of Avanti Bank & Trust, which gives it the same powers as other national banks in the country.
Avanti to provide tokenized US dollar
After obtaining banking rights with digital assets, Avanti Bank & Trust intends to give its customers access to the tokenized US dollar, which acts under the name Avit. The company will also provide its customers with digital asset storage services, API-based online banking, in which customer deposits should be 100% provided with reserves.
"Avanti's mission is to provide a compatible bridge between traditional and digital financial assets, with the strictest level of institutional storage standards. We will provide goods and services that are not on the market today. Currently, only Wyoming special purpose depositories such as Avanti can provide settlements for transactions between digital assets and the US dollar. Wyoming has the only U.S. regulatory body with a program of banking oversight and regulation of digital assets, "said Caitlin Long, founder and chief executive officer of Avanti.
The company considers Avit tokenized dollar to be its main product. It is designed to solve problems with outdated payment systems that traders, investors and corporate treasurers work with. The developers are confident that Avit will be able to solve legal, accounting and tax problems related to stablecoins. In the near future, the tokenized dollar will be launched on the Ethereum platform, and then it will appear on other blockchains.
As a bank, Avanti will fully comply with all applicable bank secrecy laws, anti-money laundering laws, and OFAC laws, rules, and regulations.