The blockchain industry lost $13.6 billion due to hacker attacks.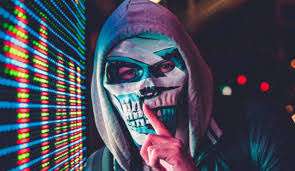 The relatively young blockchain industry has already lost almost $14 billion over the short years of its existence due to ongoing cyber attacks
Experts of the Atlas VPN application came to the conclusion that the blockchain industry has lost about $13.6 billion since its inception due to 330 hacker attacks. The company announced this on its official website. According to Atlas VPN, the most successful attacks in terms of the number of hacks were attacks aimed at the ecosystem of decentralized applications (dApp) of the EOS blockchain.

Developers of dApp's on the EOS architecture faced 117 attacks, which is almost 36% of all blockchain-related violations, Atlas VPN notes. Together, attacks on EOS brought the organizers about $28.2 million or about $241 thousand in profit per attack.
In the case of the Ethereum blockchain, the situation is slightly different. According to Atlas VPN estimates, 33 successful attacks on dApps were recorded in the Ethereum ecosystem, the total revenue of which amounted to $364 million (approximately $11 million per hack).
The TRON ecosystem has also seen multiple attacks on decentralized applications. In total, cybercriminals conducted 21 successful attacks on TRON applications, getting $1.22 million (about $58.3 thousand per hack).
Next in profit are attacks on cryptocurrency exchanges. In total, the attackers carried out 87 successful attacks and earned a total of $4.8 billion, which is $55.4 million per hack.
Tidy slice
Far fewer attacks were hacks of cryptocurrency storage service providers. Over the past eight years, cryptocurrency storage services have faced 36 attacks, which together amounted to $7.19 billion in profits to hackers, or about $200 million per attack.
Learn how to trade in the cryptocurrency market together with BeInCrypto 's partner, the cryptocurrency exchange StormGain
Blockchain networks themselves became no exception. Since 2012, 28 successful attacks have been committed aimed at various blockchains. In total, the attackers earned $45.8 million on blockchain hacks, which is $1.6 million per hack. Among the target blockchains are Bitcoin Gold and Litecoin, according to Atlas VPN. The Ethereum ecosystem, according to Atlas VPN estimates, has the least precedents (8 hacks in total), however, for each attack, attackers received about $143 million.