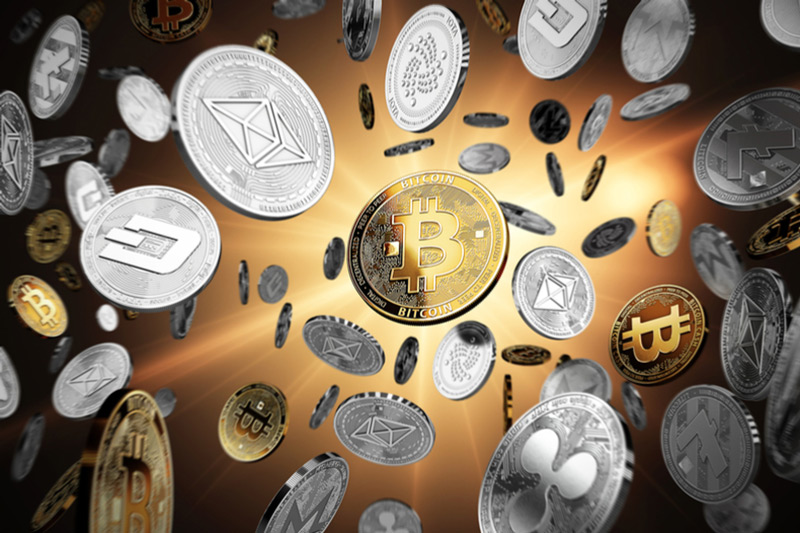 About 30% of large companies will use crypto to make payments, store cash or secure loans by 2024, analyst firm Gartner predicts.
According to the company, 28% of firms surveyed will use cryptocurrencies by that time.
Such a prediction has important implications for CFOs of companies analyzing the use of digital currencies and the potential risks associated with it.
"The increased widespread use of crypto on traditional payment platforms and the rise of central bank digital currencies will drive many large companies to introduce cryptocurrencies in the coming years," said Aviva Litan, vice president and IT practice analyst at Gartner.
These companies will use cryptocurrency for payments and capital preservation
"These organizations will predominantly use crypto for payments, capital preservation and as an opportunity to attract high-yield investments," he said.
Gartner experts recommend that companies first clarify where cryptocurrencies will be used and then evaluate technology solutions to put them into circulation.
"We've noticed an increase in interest in cryptocurrency and blockchain applications among CFOs since the beginning of the year," said Alexander Bent, director of research for Gartner's finance practice.
"While cryptocurrency volatility remains a cause for concern, expectations of clearer guidance from regulators and the emergence of digital currencies by central banks give CFOs more opportunity to push the idea of cryptocurrency testing," he said.
Gartner predicts that the wider use of cryptocurrencies by 2024 will be driven in part by the already robust base of service providers and off-the-shelf solutions available to large firms that have already determined where they will use cryptocurrencies.
Jack Dorsey says Bitcoin will replace dollar
Recently retired Twitter CEO Jack Dorsey, a well-known crypto-enthusiast, responded Monday night to a tweet from rapper-singer Cardi B. She asked if people believe virtual assets will eventually replace the world's reserve currency, the dollar. And Dorsey made a bold suggestion that BTC could well become such a replacement, writes Business Insider.
It should be noted that Cardi B's tweet with such a question gathered more than 37,000 likes and 5,300 comments. But there was also another bold suggestion by the popular account meme @litquidity, who responded as follows: "Not cryptocurrencies will replace the dollar, but the yuan."
Meanwhile, Dorsey's tweet was met with criticism, applause and requests for details.
The fact is that Dorsey has consistently praised bitcoin, saying that his commitment to the asset is due in part to his interest in the community behind the cryptocurrency. His recent resignation as CEO of Twitter is probably related to his ambitions for BTC.
His ambitions in the field are evidenced by the fact that the fintech company he founded, Block, formerly Square, is focusing on cryptocurrencies. Dorsey plans to offer bitcoin-inspired financial services through a new division called TBD, which is actively recruiting and already has half a million followers on Twitter.