Happy birtday Bitcoin! genesis block of Bitcoin was mined 12 years ago
On January 3, 2009, a person or a group of people under the pseudonym Satoshi Nakamoto launched the main Bitcoin network, in which genesis block of 50 Bitcoin was mined. Shortly before that, on October 31, 2008, the first white paper on cryptocurrency was published.
The motives behind the creation of Bitcoin and the identity of Satoshi Nakamoto remain a mystery that they are trying to unravel in the crypto community and beyond. The hash of the genesis block of Bitcoin includes an article in the British edition of The Times titled "Chancellor on the verge of a second bailout for banks."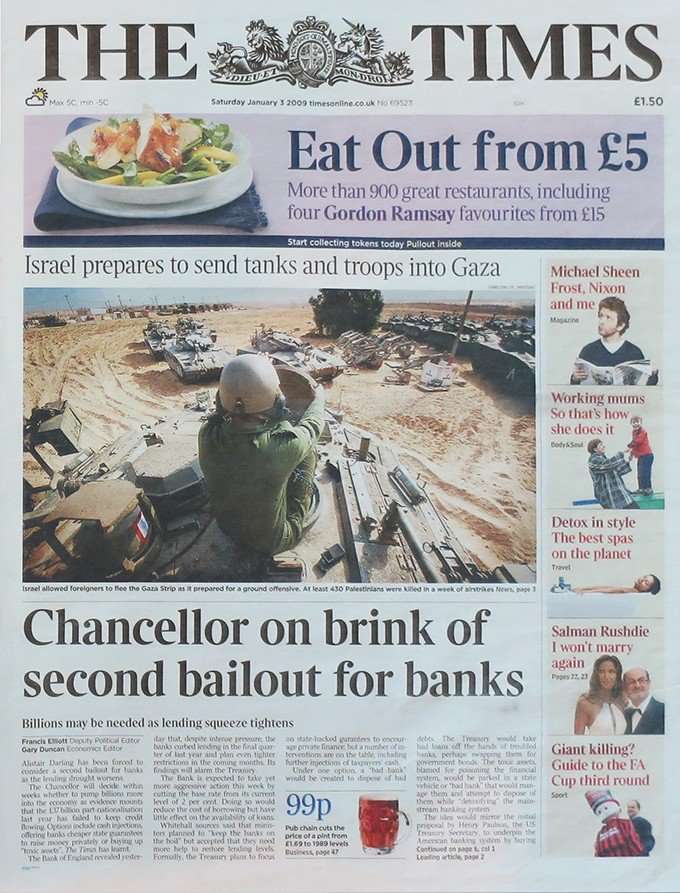 Perhaps one of the drivers of bitcoin creation was the global financial crisis that erupted in 2007-2008, accompanied by the collapse of major investment banks, widespread decline in production, falling demand and commodity prices, rising unemployment and active government intervention in the economy.
The first bitcoin transaction took place on January 12, 2009 – Satoshi Nakamoto sent 10 BTC to Hal Finney. Version 0.1 of the Bitcoin software was released three days earlier.
From first genesis block of Bitcoin to world wide cryptocurrency
Today, the first cryptocurrency has a weighted average exchange rate of $34,640 and a market capitalization of $643.9 billion.Glassnode technical director Rafael Schulze-Kraft estimated that the price of digital gold has risen by 365% in a year
.Bitcoin has become in demand among institutional investors. According to Bitcoin Treasuries, the latter accounts for more than 5% of the first cryptocurrency's total supply ($39.7 billion).
Happy Genesis Block Day!