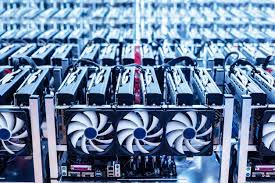 Two engineer friends from the U.S. state of Texas have found a way to monetize waste oil through mining. Thus they not only earned millions of dollars, but also found a way to combat air pollution.
According to CNBC, many oil and gas companies routinely run into a problem when drilling through a reservoir of natural gas. In such a case, the gas must either be sold the same day or burned.
But with the destruction of so-called associated gas, in addition to the obvious environmental damage, potential revenue is burned. But Brent Whitehead and Matt Lostro came up with an obvious solution to this dilemma by creating Giga Energy Solutions.
The engineers set about creating mobile bitcoin farms, which they place next to oil wells. These are containers with dozens of ASIC miners powered by electricity produced by generators connected to the associated gas that is emitted.
Bitcoin mining benefits the environment
Thus, mining the first cryptocurrency benefits the environment. According to a study by Crusoe Energy Systems, such a process reduces the amount of carbon dioxide emitted into the atmosphere by about 63 percent.
"This is a new way to not only reduce emissions, but to monetize gas," says Brent Whitehead. Giga Energy Solutions, which has 11 employees so far, has already contracted with more than 20 oil and gas companies, he says.
Company executives have bet on bitcoin, believing in the financial freedom it offers. "No one controls it, and you don't have to ask permission to use it," Lochstroh notes.
Giga executives say their company had more than $4 million in revenue in 2021, but they plan to make more than $20 million in 2022.
In addition, some of the mining sites have helped revitalize the local economy by creating jobs. Each such site needs support staff: field technicians and bitcoin miners.
Steve Barbour, founder of Canadian mobile mining maker Upstream Data, predicts that oil and gas will dominate the crypto mining industry in the coming decades. But Lochstroh is confident that energy companies will take over bitcoin mining themselves in the next phase.
"I think it's the next big transition, whether it's electricity producers, natural gas producers, upstream, midstream, downstream (the three stages of the oil sector: exploration and production, transportation, refining and end product sales). I think bitcoin mining will affect all sectors of the industry because it is initially tied to electricity," says the enterprising Texan.