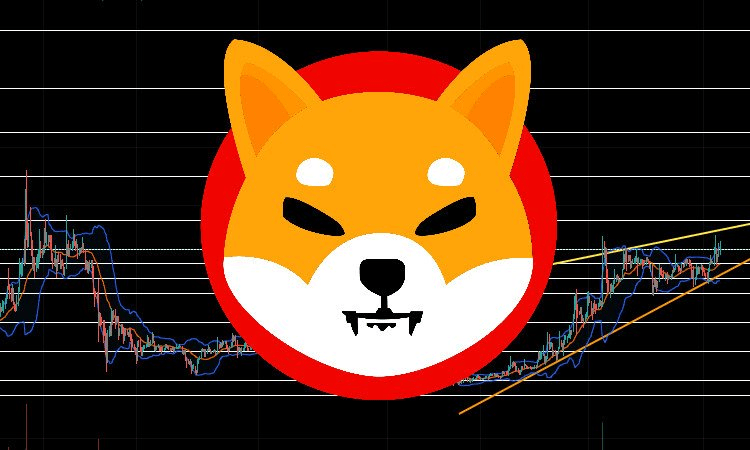 Crypto-winter for Shiba Inu is coming to an end, and judging by the charts SHIB is ready to take off Steady growth has allowed SHIB to add 60% in 2023.
Despite a bullish week in the markets, this did little for SHIB. The current price fluctuates between resistance levels at $0.00001249.
Some experts have expressed concern that the bullish momentum behind Shiba Inu's rise has dried up. Others have even predicted a decline. Our analysts disagree. The price movement as the weekend approaches is giving other signals. After all, altcoins often experience a "lag effect" on macro trends.
The SHIB bulls entered a 10-day battle, facing resistance at $0.000012.The strong rebound testing the 200-day moving average (lower support trend) on Thursday gave the coin much-needed momentum.
The price surged upwards today, breaking resistance at $0.000012. Talk of the release of the long-awaited Layer-2 Shibarium ecosystem (now in beta testing) may give the bulls the momentum they need to break through the token.
Shibarium will provide faster and cheaper transactions. It will greatly expand the Shiba ecosystem.
How high can SHIB go?
A breakout of the coin is possible, judging by the charts. Back on October 29 the bullish movement reached the level of $0.000015. And on August 14, a similar breakout occurred to $0.000018. That gives an implied top of the rally from $0.000015 to $0.000018 and a 43% upside potential.
The support level (if the 200-day moving average gives way) is probably at $0.000011. The downside risk is -20%. The risk/reward ratio for the current price is 2.17.
RSI 14 gave an overbought signal today at 62.9. The RSI has not overheated during this 10-day period of testing resistance at $0.000012. There is a stream of continued buying pressure supporting this rally.
As for the MACD 0.00000006, a slight bullish divergence after an encouraging show of support from the 200-day moving average.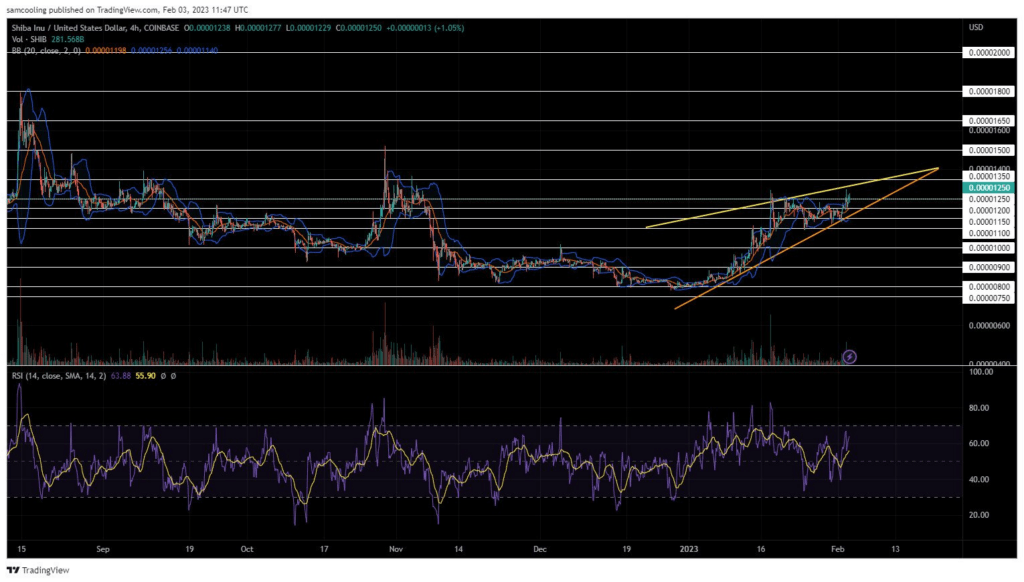 Alternative to SHIB
Although Shiba Inu (SHIB) is improving, it may take several months before the coin gives a significant profit. We have compiled a list of the best cryptocurrencies for 2023, analyzed by the CryptoNews team.
The list is updated weekly with new altcoins and ICO projects, so be sure to check back for updates.