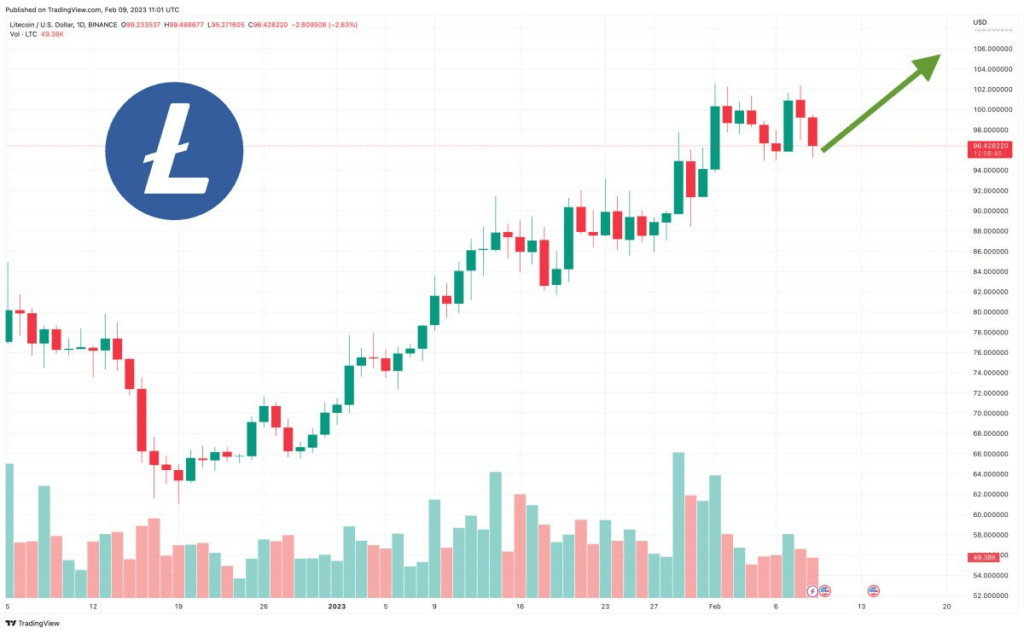 Litecoin's price has fallen 5% in the last 24 hours to $96.29 after climbing above $100 yesterday. The coin is up 7% in two weeks and 17.5% in the past 30 days. This was helped by the Litecoin Foundation's announcement that its Mastercard-based Litecoin card will be launched in Europe.
Litecoin remains one of the most widely used cryptocurrencies in the ecosystem. And assuming the overall market and the global economy continue to recover this year, it could easily reach a new level.
Litecoin price forecast, LTC jumps above $100 – can LTC reach $1,000 this year?
It seems that Litecoin's jump above $100 was short-lived, and that price turned out to be something of a resistance level for the token. Last week there were several attempts to move above this level, but all failed.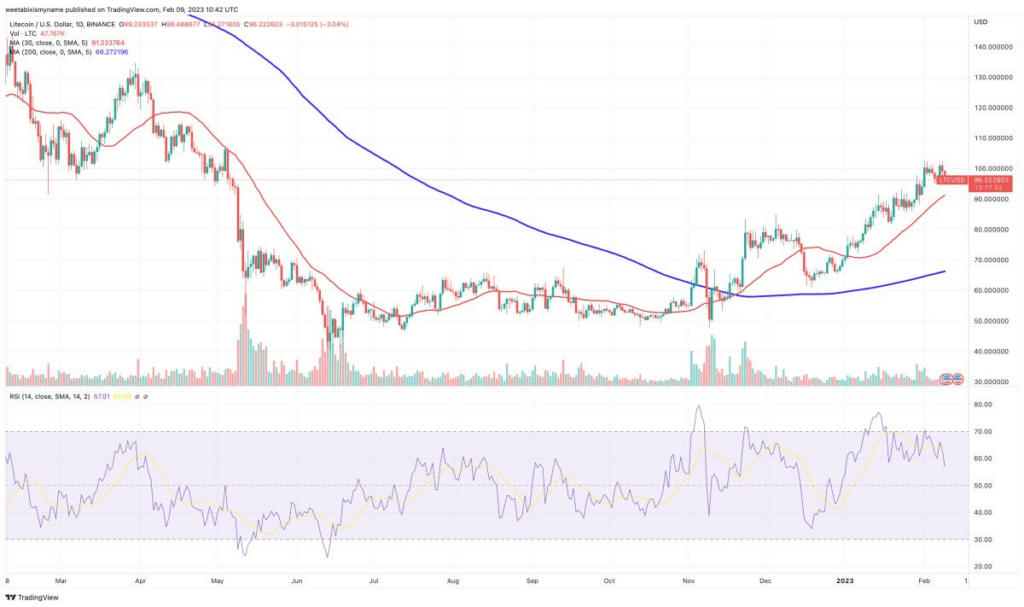 That said, LTC's performance remains encouraging. Its Relative Strength Index (purple) has declined slightly over the past day, but remains around 60, signaling continued buying pressure.
At the same time, its 30-day moving average (red) continues to rise above its 200-day average (blue). While there is a possibility that it has peaked, it is still pointing upwards, suggesting further upside is possible.
As noted above, Litecoin's partnership with Unbanked and Mastercard in Europe is the main reason for LTC's recent success. His fund had already partnered with both firms about two years ago to launch the Litecoin card in the United States, but following the success of that launch, the card is now coming to Europe and the United Kingdom.
"I'm very excited to be working with Mastercard to open cryptocurrency card programs in the U.K., Europe and abroad," said Unbanked co-founder and CEO Ian Kane. – Mastercard is very forward-thinking when it comes to digital assets. Teaming up with the Litecoin Foundation so that consumers can use Litecoin in their daily lives is a great achievement."
Alternative to Litecoin
Litecoin is having a good period, but it is not the only cryptocurrency with high potential in the market. We have compiled a list of the best cryptocurrencies for 2023, analyzed by the CryptoNews team.
The list is updated weekly with new altcoins and ICO projects, so be sure to check for updates.