The quotes of the first crypt-currency went above $15,200, setting a new maximum. Bitcoin was traded at this level in January 2018.
On October 31, the leading Cryptovite broke through the level of $14,000, but could not stay above the psychological mark.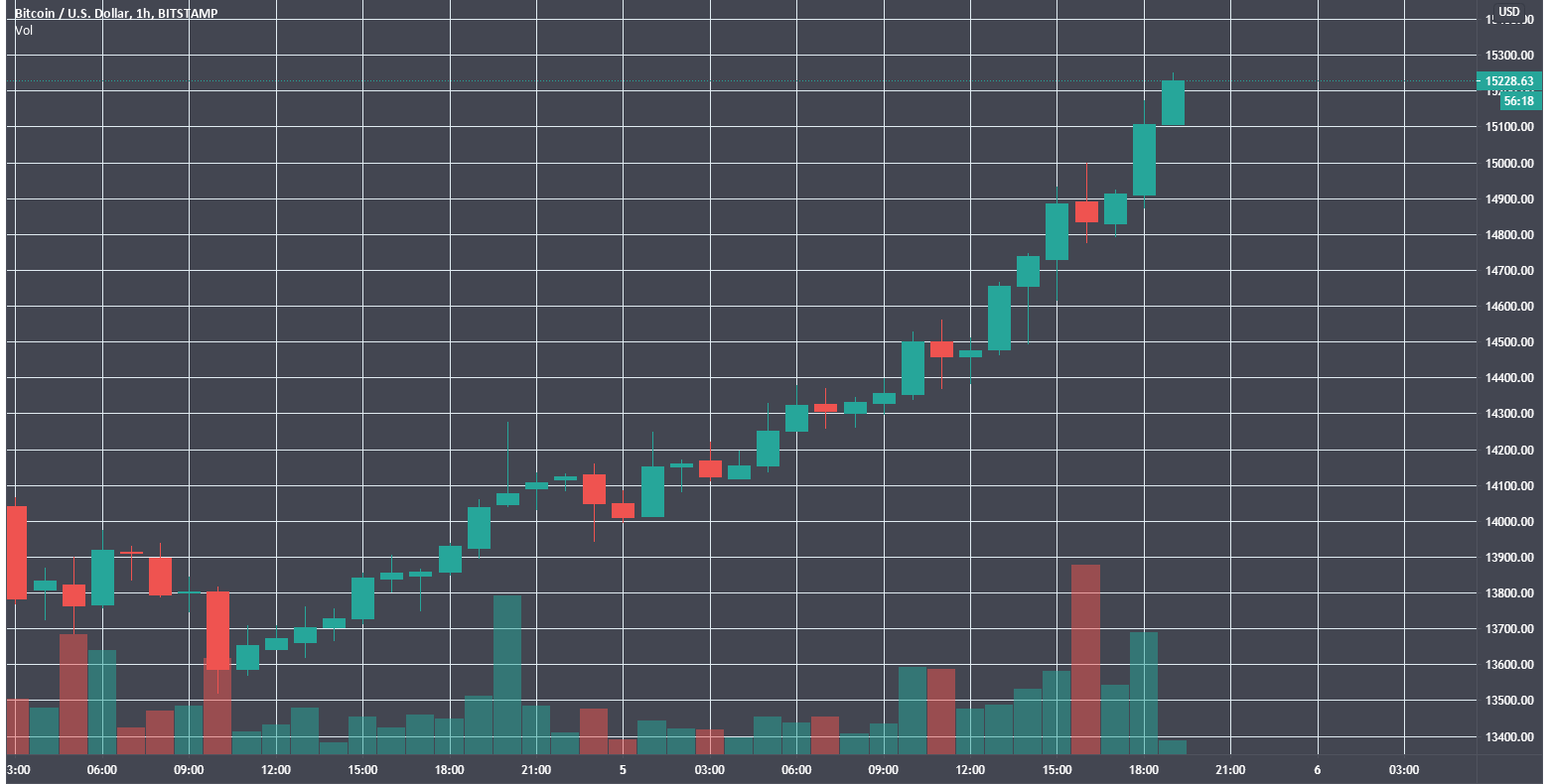 Level of $13 000 was conquered by Bitcoin on October 21.
Blockstream's CEO Adam Back emphasized that bitcoin has gone up by $1000 over the last 24 hours.
Specialists of the analytical service sqew compared the profitability of bitcoin with some macro assets popular among American investors. Since the beginning of the year, the price of crypt currency has risen by 106.9%, while gold, which is often compared with it, has risen by 25.15%.

An analyst PlanB noted that the chart indicator RSI (Relative Strength Index) reminds of the movement of the indicator in the previous two rallies of Bitcoin in 2013 and 2017.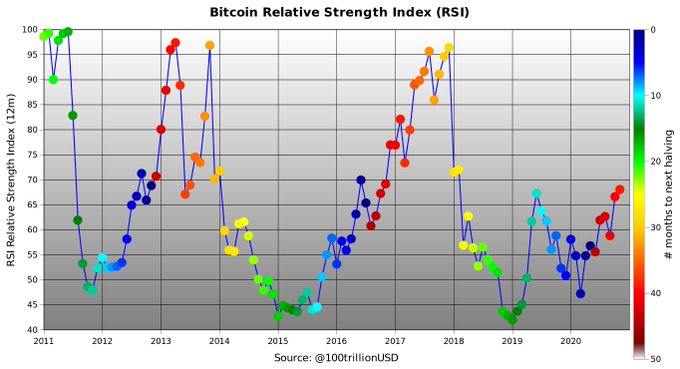 On the eve of November 4, dramatically increased the volume of trading Bitcoin futures, reaching $ 26 billion per day, according to skew.
Recall that the main commodity strategist Bloomberg Intelligence Mike McGlown believes that the fair price of the first cryptovolta is $ 15,000.
In his opinion, in 2021, Bitcoin may expect a "parabolic" growth by analogy with the price rises in 2013 and 2017, so waiting for new and nnew maximum.