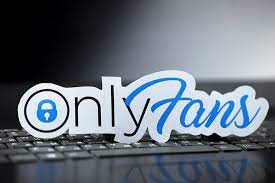 Popular "18+" content subscription platform OnlyFans has added support for non-exchangeable tokens (NFT). Users are now allowed to set them as profile pictures.
According to Reuters, only NFTs hosted on the Ethereum blockchain will be supported. Such avatars will display the Ethereum badge as an authentication mark.
"Our mission is to enable authors to reach their full potential. This feature is the first step in exploring the role that NFTs can play on our platform," said CEO Ami Gan on the occasion.
In this way, OnlyFans joins microblogging platform Twitter and one of the world's largest websites, Reddit. Both services began testing adding NFT to avatars in January 2022. According to unconfirmed information, Facebook and Instagram are also exploring adding a similar feature.
OnlyFans is a popular adult website
OnlyFans is a popular "adult" service where subscribers can follow the content of a favorite account for a monthly subscription fee. As of Feb. 11, the portal had more than 180 million registered users worldwide. The number of content creators exceeds 2 million people and their aggregate payments total $5 billion.
During the pandemic, the platform, launched in 2016, experienced an explosion in popularity. OnlyFans became a source of income for many models, who were thus able to sell content directly to subscribers. But in August 2021, the company's management, under pressure from its partners, announced a ban on the sale of porn content, but within a month that decision was reversed.
Many other "adult" portals are already using cryptocurrencies. In particular, Pornhub began accepting Verge cryptocurrency back in April 2018, and the September-2020 platform added bitcoin and Litecoin.
Previously, it was reported about a former nurse from the U.S. Boston, Ellie Ray, who was fired because of nude photos on OnlyFans. She decided to create her own "18+" platform with cryptocurrency support.