The New York Times reporter created his own Idiot Coin token as a joke, but over a hundred people were seriously interested in buying it.
The Idiot Coin created by the New York Times reporter David Segal interested about 300 buyers. The reporter himself wrote about it in his NYT op-ed column. He said he created the token with the goal of proving that you don't need the expertise to create a hype coin.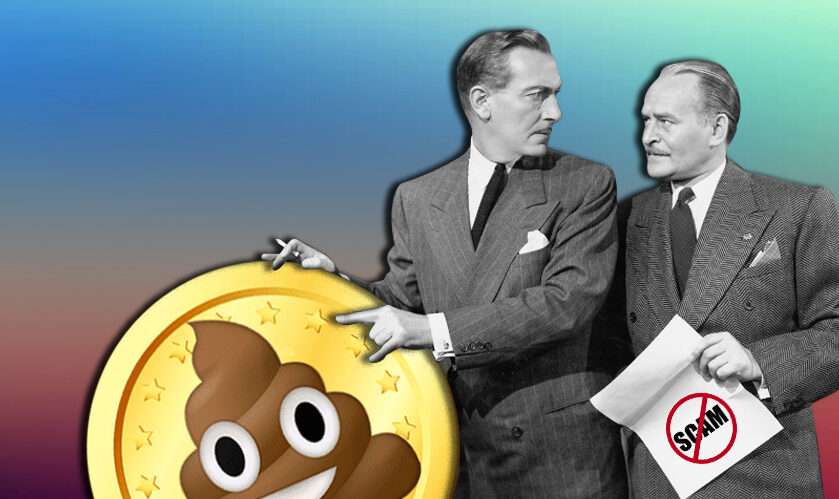 "The point is to demonstrate that creating a hype coin doesn't require experience and that many of them are unreliable and dangerous," Segal wrote.
He says it took him $300 to create the 21 million Idiot Coin. Before issuing it, he consulted with lawyers to make sure it was legal to issue such assets.
In fact, the coin was created by blockchain enthusiast Dan Arreola, who posted a video on YouTube on how to make and promote a "fraudulent coin". At the time of writing, the video has been viewed by over 255,000 people.
Segal later hired a layout designer who created coinforidiots.com. On the site itself, the reporter published detailed instructions that it was emphatically not worth buying such a token.
"To tell you the truth, I didn't want this coin to skyrocket in value. I wanted it to collapse spectacularly," Segal claims.
To promote the token, the reporter found tiktoker Samuel Malki (alias Malki Means King) with 5 million subscribers through the Collabstr website. However, how much the NYT reporter paid the tiktoker (and whether he paid at all) remains unknown. Segal also started a Telegram channel and a branch on Reddit. The total cost of the whole idea, according to Seagal, did not exceed $1,000.
Much to his surprise, about 300 potential buyers of the coin were found on the Internet. Many of them were confused, as Segal writes. Others, on the contrary, were desperate to invest in the scheme to get rich quickly.
The meme token market
The cryptocurrency market has long been rife with ambiguous coins. For example, in mid-May, unknown people released a token called Fuck Elon Tweet. According to the authors of the idea, the essence of the project was to prove to Elon Musk that it is impossible to manipulate the cryptocurrency market.
Partly, the principle of decentralization also contributes to the rapid spread of dubious tokens. In the summer of 2020, for example, the decentralized trading platform Uniswap was flooded with fraudulent coins. More than a dozen of them posed as legitimate smart protocols, including 1inch.exchange, dYdX, bZx, and Tornado.cash.
At the end of July of this year, the developers decided to impose restrictions on certain tokens. However, the developers' independent decision was met with criticism from the cryptocurrency community. Users accused the site of arbitrariness and violation of the ideology of decentralized finance.