Tokenization of securities trading could save Wall Street from falling.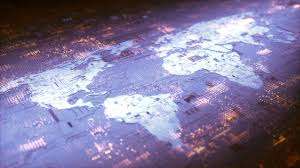 The cryptosphere in the person of the FTX site launched an important financial decision. On October 29, when financial markets in most countries of the world are rapidly plunging into depression amid a record number of COVID-19 cases in the United States, as well as new restrictions in the economies of France and Germany, the FTX crypto exchange launched a new financial instrument. It could create additional demand for company stocks, particularly those traded on Wall Street. The head of the FTX, Sam Bankman-Freed, said that we are talking about the fact that now it is possible to invest only in part of the value of one share. This is achieved due to the emergence of tokenization of their trade on this cryptocurrency platform.
It is curious that such a solution is inaccessible to US citizens and individuals from a number of other jurisdictions, however, where this service is launched, investors get access to tokenized trading in shares of American corporations such as Apple, Amazon, Tesla and others. Currently, at least 12 trading pairs have been launched, in which there are shares and cryptocurrencies.
It is worth noting that the Thai government is also working on the possibility of a factional investment in securities. In the case of FTX, such a decision could potentially have a serious impact on the dynamics of key Wall Street indexes by bringing tens of millions of individuals and companies in the world through digital assets into the world of shares of American corporations.
Thus, it could strategically lend support to the S & P 500, Nasdaq and Dow Jones indexes, whose gains are "exhaling," even though Wall Street's record-breaking pumping in cheap dollar liquidity.
Tokenization as a new economic process will be universal and will affect most assets in the world – this is what Anthony Pompliano, partner at Morgan Creek Capital, believes. Tokenization can also support the wider spread of DeFi through the use of tokens in the decentralized finance segment – "digital images" of existing assets.