MicroStrategy head opened the door to the world of large bitcoin holders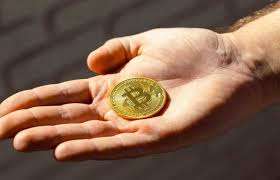 The appearance of a number of companies, whose management invests tens of millions of dollars in bitcoins, became a trend in the fall of 2020, which ultimately became an important factor for raising the price of cryptocurrency No. 1. However, as it turns out, the managers of such companies themselves can invest significant amounts of their personal funds in this cryptocurrency for a long time. This means that the real volume of free-to-sell bitcoins can be significantly lower than perceived. So, Michael Sailor, the head of MicroStrategy, which currently has bitcoins on the balance sheet worth more than $500 million (38.25 thousand. BTC), said that he personally owns 17.732 thousand.
BTC, and sees this investment as long-term. The average price of buying bitcoins from Sailor came out in the region of $ 9,882 thousand, which means that they are estimated at $ 13 million at a price of $ 230.5 thousand.
Thus, Sailor was able to see a potential profit of $55.3 million in his investment in bitcoins. It is worth noting that his company in less than a month and a half saw a significant return on investment in bitcoins (almost $100 million), which corresponds to approximately net profit MicroStrategy over the past three years.
Michael Sailor, which considers the time horizon for storing bitcoins up to 100 years, intends to increase both its personal and corporate investments in this digital asset. The fact that MicroStrategy intends to increase investments in bitcoins was confirmed by the president of the organization, Fong Lee. Lee made it clear that investments in bitcoins have a positive effect on the capitalization of MicroStrategy shares that turn to Nasdaq, as well as generally contribute to the growth of the corporation's reputation.
Sailor's statement may become one of those announcements among the management of various companies that can show that significant demand for bitcoins is currently coming not only from corporations, but also from top managers of these organizations.