"Hodlers are ready to actively buy Bitcoin at every recession"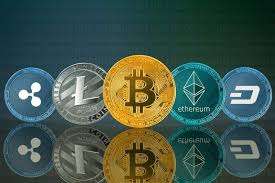 By the beginning of October 29, Bitcoin was able to be at the level of 13.2 thousand dollars, and this price value is no less impressive than the rise of the same day to the mark of 13.81 thousand dollars and the update of the 2019 record. October 28 showed that cryptocurrency No. Hodlers was able to both sit below 13 thousand dollars and reach the plus, demonstrating a certain stability.
The fact is that October 28 became very negative for the global stock market. Key indices of the European Union went to the lows of May this year. The stock market indicator of the largest European Union economy – Germany, DAX, collapsed by 4.17%, the French CAC 40 sank by 3.73%, even before Chancellor Angela Merkel and French President Emmanuel Macron announced additional restrictions due to the coronavirus pandemic in their countries.
In the US, the Nasdaq fell 3.05%, despite the fact that on October 29, financial results (most likely positive) of a number of technology companies are expected to be published. The Dow went into minus by 2.96%, the S & P 500 – with a negative result of 2.92%. WTI crude fell 5.3% to $37.4. Gold did not stand either: the troy ounce of precious metal fell by $34.5 (-1.8%), to $1877.5.
Against this background, the downward movement of Bitcoin was not unexpected, given that cryptocurrency No. 1 is in some correlation with Wall Street indices. However, the evening rise in Bitcoin once again confirmed what Bloomberg analyst Mike McGlown said: "the digital asset is beginning to reduce its correlation with the dynamics of the Nasdaq index."
Analyst Alex Sanders explains the reason for the Bitcoin price rebound. According to his estimates, any downward correction is faced with the fact that there are long-term investors who use such situational market dynamics to further buy bitcoins: "hodlers are ready to actively buy bitcoins at each of its recessions."
Earlier, experts explained how the capitalization of Bitcoin can reach one trillion dollars.