Capitalization of bitcoins of $1 trillion – how will this happen?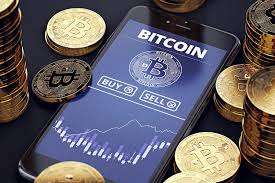 The investment manager appreciated the important trend in the cryptocurrency world.Brian Estes, managing partner at Off The Chain Capital, an investment firm that focuses on digital assets, said that a small number of companies investing in bitcoins are enough to see the capitalization of this asset rise to one trillion dollars.
Indeed, Coinlife previously estimated the potential number of companies that could follow the example of MicroStrategy Corporation. Its head said in mid-September this year that he had invested part of the organization's funds in bitcoins. On average, the purchase price of Bitcoin was 11.1 thousand dollars, while according to the results of October 27, the oldest cryptocurrency traded at the level of 13.65 thousand dollars.
Given that by the middle of last month, the MicroStrategy had invested a total of $425 million, to date, potential revenue in less than two months is about $97 million.
Such an impressive result of an asset both at a short distance and at a "long race," given the history of Bitcoin over 11 years, allows us to say that institutional investors will increasingly look at the example of MicroStrategy. According to Estes, even if we are talking about investing only 1% of the assets of a number of companies, then Bitcoin will be able to easily "weigh" on capitalization at least four times.
It is also noteworthy that investment in bitcoins attracts not only Wall Street companies, but also individuals. As analyst Alistair Milne noted earlier, Bitcoin, expressed in units of local currencies, reached an absolute historical maximum in a number of countries, including Brazil, Turkey, Argentina, Sudan, Angola, Venezuela and Zambia.