What do you need to do to avoid losing your crypto?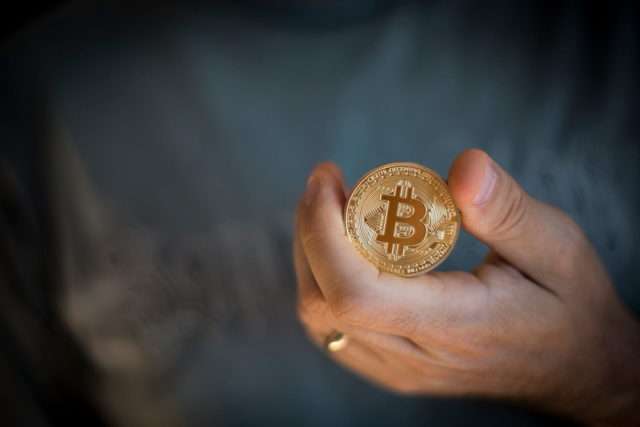 The cryptocurrency market is well known for the fact that it is incredibly easy to lose all the money here. There are so many possible traps and mistakes that it can be very difficult to understand them on their own, writes RBC Crypto.

Industry representatives have formed a list of tips for trading, storing funds on the exchange, and other aspects of working with digital assets that can help you keep your funds.

Trading
Do not use margin shoulders and do not trade for credit money. Such a recommendation was proposed by private trader Alexander Boyarintsev. He called this the main mistake that beginners make, many of whom decide to take a loan from the bank to buy digital assets.
Do not forget about risk control. Boyarintsev recalled that it is extremely important to count on the risk of a deal, that is, not to put at stake a large amount for the sake of a relatively small benefit. If, for example, you risk an amount of $200, then the profit should be at least 3-5 times greater. The main rule of any trader: minimum loss – maximum profit.
Do not count on trading as the only source of income. The trader explained that crypto currency trading is not easy to replace work, especially for novice users.

"It is important to have multiple sources of income. Trading and the derivatives market is a complex and competitive environment. To hope that this will immediately become the only source of income is too frivolous. This is a complex and constant work on itself, so it is important to remove significance and have additional sources of income (business or work). That is, if they started trading, then you don't need to quit immediately, "Boyarintsev advised.
He added some more tips:
Do not start with a meaningful amount;
Do not remain in a cheap asset, that is, be able to recognize a loss;
Do not attach great importance to money.

Possible deception

Never give your login and password to anyone who appears to be a support or exchange employee, etc. Otherwise, you may lose all funds. This warning was voiced by the director of Binance in Russia and the CIS Gleb Kostarev. He also recommended that all exchange accounts establish two-factor authentication (2FA), this is the best way to keep crypto currency safe.
"Hackers or fraudsters may try to contact you as technical support representatives and try their best to get your account information from you. Don't give in to a ruse. Remember, exchange officials never ask for any passwords, 2FAs or any data related to your account, "said Kostarev.
Do not use public WiFi networks on devices that are connected to the exchange. Kostarev explained that public networks are dangerous, since their owners can establish their own rules, which you will not know about. For example, they can redirect your browser to a phishing version of an exchange or wallet or collect data, including passwords.
Do not lose vigilance when visiting sites. You always need to check the URL of an exchange or other service, better twice, Kostarev emphasized. Otherwise, you can become a victim of phishing – hackers create fake web pages identical to the present. Users visit these sites, enter their data, and hackers instantly gain access to accounts with crypto currency.
Kostarev called several actions that will help not become a victim of phishing:
Always check whether the link displayed in the browser matches the real address of the exchange or web wallet;
Do not go to sites that have HTTP instead of HTTPS in the address bar;
When receiving email, it is important to pay attention to the address from which the email came and check it for spelling errors.
Storage and purchase of cryptocurrency
Do not leave all funds on the exchange. Storing money on trading floors is generally unsafe. They can be hacked or unreliable, in both cases the loss of all capital is likely. But this risk is higher in small platforms that have significantly less security funds.
Do not transfer funds to small, unpopular exchanges with a low trading volume. If necessary, it is safer to start with a small amount to check whether the platform has the ability to withdraw. Fraudsters can turn off this feature in order to appropriate traders' funds, attracting them, for example, at high rates.

It is safer to keep on the exchange only those funds that are needed for trade. The rest of the capital is safer to store on a cold wallet.
In 2020, the sphere of DeFi is very popular. In particular, thanks to "profitable farming." We are talking about opening a deposit on decentralized services, according to which you can receive payments in cryptocurrency.

"Profitable farming" is in great demand due to high, sometimes insane rates. Their size can reach thousands of percent per annum. However, the risk is no less. For example, in early October, a user lost $140 000 in cryptocurrency after connecting to the DeFi service, approving permission to debit funds at any time and without knowledge.
Do not use questionable platforms. Including from the sphere of DeFi that did not pass the code audit. Such advice was voiced by the head of the fintech company Exantech Denis Voskvitsov. He warned that any unfamiliar crypto project could turn out to be fraudulent, and not all potentially possible vulnerabilities are clear today. To interact with an unreliable smart contact, it is better to allocate a separate wallet and transfer as much funds to it as it is not pathetic to lose.

Do not buy cryptocurrency in dubious places. The purchase of dirty, noticed in the illegal activities of cryptocurrency and its subsequent transfer to the exchange, most likely, will lead to the blocking of the account. Thus, companies fight money laundering. For example, in January, Binance froze the user's account at the request of the Ukrainian police.