Macro strategist Raul Pal: "The price of BTC in 5 years will reach $1 million"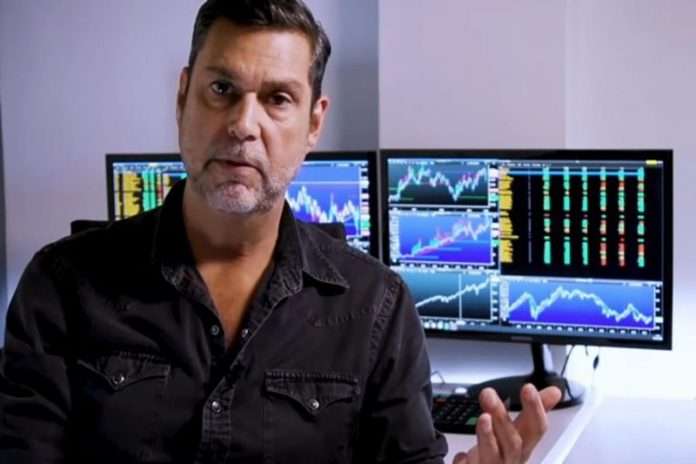 Macro strategist Raul Pal says the price of Bitcoin will reach $1 million in five years. He explains the price increase not by the fact that the "world is collapsing," but by the fact that BTC has accepted large pools of investors, and by the "huge money wall" entering bitcoins. Former hedge fund manager Raul Pal shared his view of the economy, gold and Bitcoin last week in a podcast with Stansberry Research's Daniela Cambone. Pal previously held senior positions at GLG Global Macro Fund and at Goldman Sachs, and then founded Global Macro Investor and Real Vision Group, writes news.bitcoin.
"The economy will not recover much longer than we expect," he said. "There are no incentives around, and we have even more problems ahead in Europe, the United States and other countries. And enterprises do not have enough money, they close en masse, and this is what I called the bankruptcy phase. " The former hedge fund manager also noted that he began to "buy more and more bitcoins." His portfolio used to be evenly distributed between US dollars, gold, stocks and bitcoins. Now, as was voiced during the podcast, the proportion of bitcoins "probably exceeds 50%." He also acknowledged that such an allocation could lead to a 50% loss of assets, but said it was normal for him as the growth potential was "much greater." Pal explained that he had reduced his cash reserves and invested in bitcoins. "My trading positions are relatively small because I don't think there are as many opportunities as there are in Bitcoin. So actually, basically a little bit of money, a little bit of gold and bitcoins. And I'm even thinking of selling my gold to buy more bitcoins. " The founder of Global Macro Investor also clarified that he has no hostility to gold. However, in his opinion, if Bitcoin "begins to go beyond these patterns that it formed, it will significantly surpass gold." The macro strategist is absolutely convinced of this, and therefore believes that the share of gold in the portfolio is not so important.
The former Goldman Sachs manager explained that he "is not afraid of hyperinflation, default or anything else." Pal has an optimistic forecast of the price of Bitcoin, according to which within 5 years the exchange rate of the oldest cryptocurrency will be $1 million. He explained: "This will not happen because the world is collapsing, but because the real big pools will accept capital." Pal also noted that, as far as he knows representatives of institutions and other people with whom he communicates, a huge wall of money is spent on this. Today, according to Profitgid.ru, the BTC rate is $11 368. Per day, the price decreased by 0.86%, and over the week increased by 7.38%. The annual change in the value of the asset is + 37.39%