Bitcoin: how to recognize the approach of the bear market.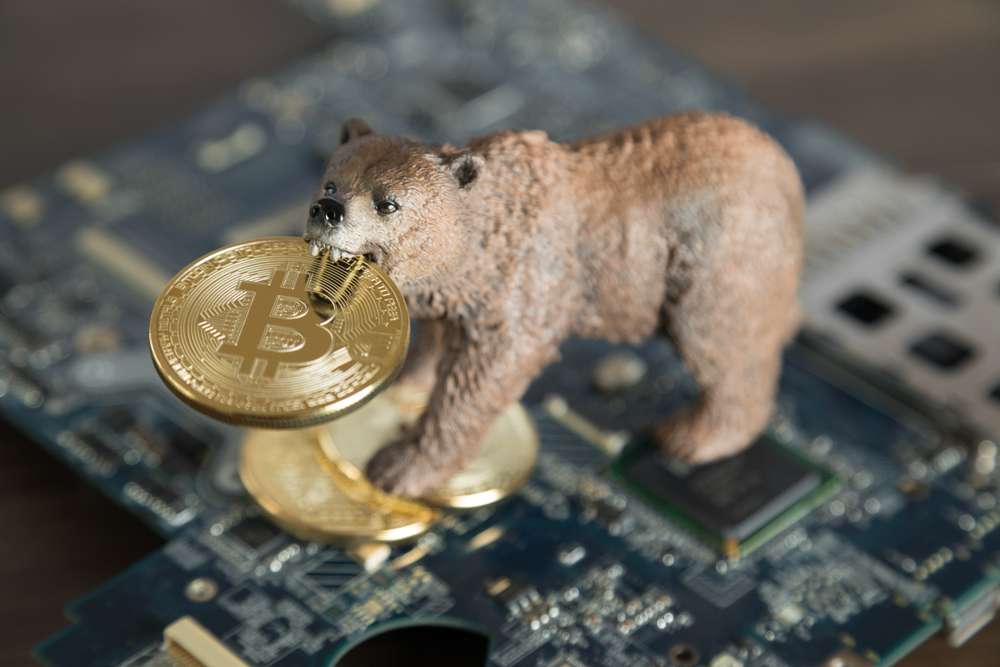 Bank of America Securities recently published a set of 19 "bearish indicators" – signs of a bearish market. By definition, the bear market comes with a price drop of more than 20%. Some believe that using this criterion, it is possible to predict the Bitcoin exchange rate.
Of the 19 indicators, more than 60% worked, which indicates that the market may be at an inflection point. These triggers include Federal Reserve rate hikes, an inverted yield curve, and low yield on "catchy bonds."
The stock market continues to grow, with more and more signals indicating that the pivot point is approaching. For example, investors buying 10-year Treasury bonds will earn less than those who bought three-year securities. Such an inverted curve indicates an approaching bear market.
Other indicators are deployed in the same direction. For example, shares of companies that reported high profits are growing slightly. It is also a sign of an overheated market ready to roll back.
Beginning in 1968, indicators predicted a bearish market in 80% of cases. The most recent fall occurred at the end of 2018. Then 80% of the indicators worked, but the correction did not turn into a downtrend.
Bitcoin has never experienced a truly bearish market, but some believe that price dynamics can be predicted by watching the stock market. These economists are confident in the inverse correlation of stocks and cryptocurrency: if one of the markets is growing, then the other is certainly falling.
This dependence is based on the assumption that Bitcoin functions as a "safe asset." Global markets are going into a negative zone because of government policy. Since Bitcoin is independent of these policies, investors buy it to protect their fortunes. Precious metals operate on approximately the same principle.
Accordingly, when the stock market goes into bearish territory, Bitcoin should grow. However, if the stock market continues to grow, the cryptocurrency will continue to consolidate with a downward trend for some time.
For example, news about coronavirus sent shares to minus, while Bitcoin rose. Such dynamics indicate that investors view the crypto coin as independent of movements in other markets, so they are ready to invest in it when other opportunities close.
However, Bitcoin investors have never seen a true market drop, so the future remains unclear.