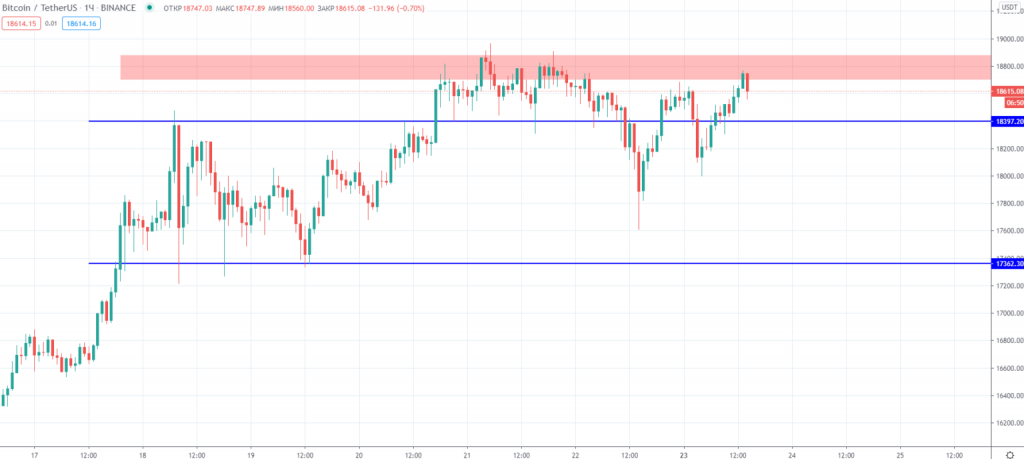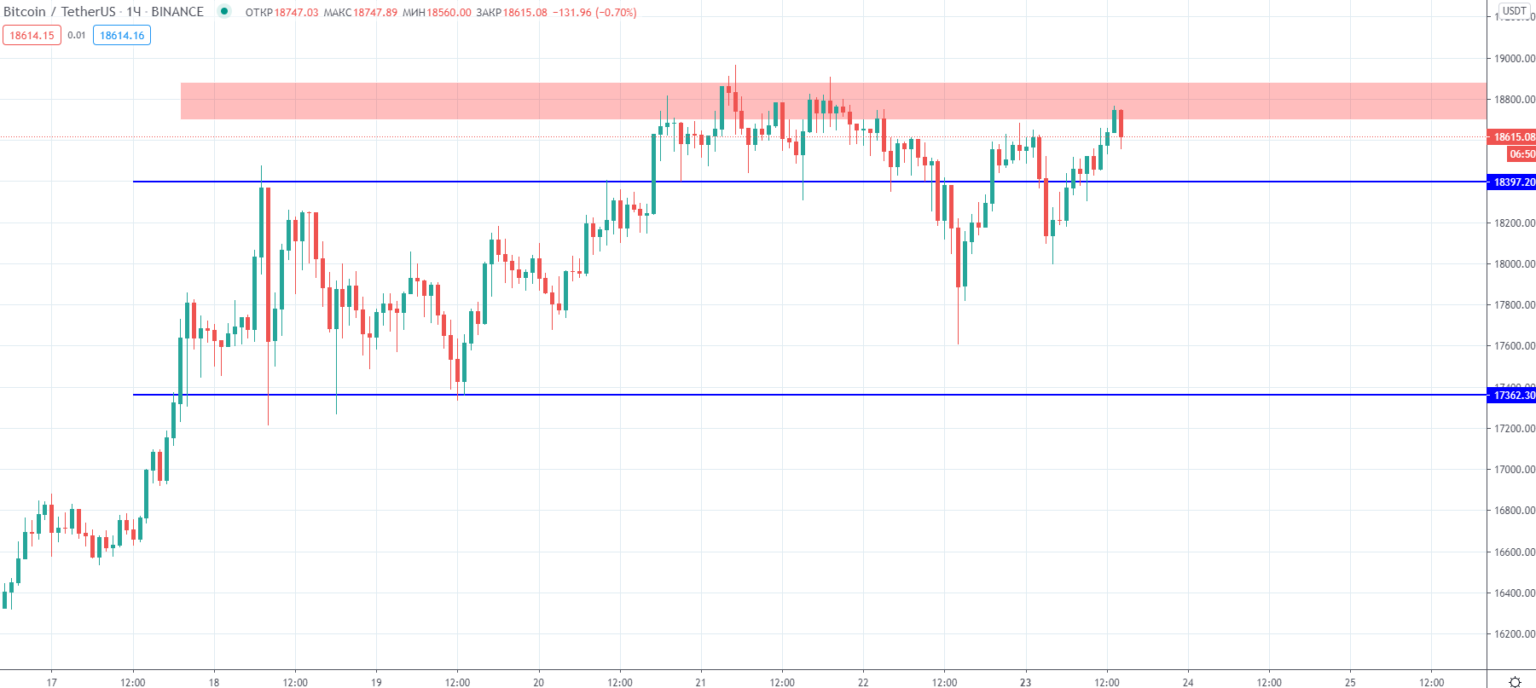 Trader Ilya Meshcheryakov talks about the current situation on the market with Bitcoin price..
The first cryptocurrency continues to grow and in just a few days again achieved previously indicated goals in the area of ​ ​ $18 800 – $19 000. But the most interesting thing happens in the altcoin market – Bitcoin price dominance is declining, and individual coins add more than 50% in price.
After several kickbacks, quotes squeeze the resistance zone. This is a sign of bullish market sentiment, as it suggests an increase in buyer pressure at increasingly high prices.
Breaking the resistance zone can give an impulse to move to elevations of about $20 500 – about the height of the current figure. At these prices, the most interesting thing will begin – we will witness a situation where any buyer of Bitcoin in the entire history of its existence at any prices will be in profit.
Some have been waiting for this for about three years and may begin to fix positions, including in order to transfer funds to altcoins, which are just starting their rally. Large capital will also fulfill its global task and receive new investors.
From a speculative point of view, stopping near $20 000 is a controversial solution. The new historical maximum should be such as to make you believe in the boldest forecasts, but so that it does not cost too much. Subjectively, such marks are located near $23 000,-,24,000.
But do not forget that at the time of publication, Bitcoin price trades below $20 000 and the cancellation of the scenario with growth may be a breakdown of $17 400, the lower limit of the current consolidation.
In the short term, a downward impulse can provoke a move below $18 360 – on the operation of stop orders located below the support level and the trend line.
Speaking about the growing altcoins market, the effect of a low base should also be noted – many coins were very cheap at the time of growth, so any capital inflow gives them a significant impetus. Bitcoin took a respite, but still pointed up with the next goal of about $20 500.