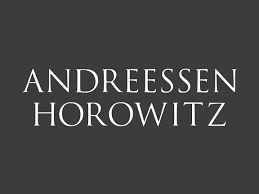 Mark Andreessen, co-founder of venture capital giant Andreessen Horowitz (a16z), believes that cryptocurrency is "the newest, most important innovation in the technology industry. Explaining his point of view, Andreessen said that we should not only talk about bitcoin, but about digital assets in general: "we at the Fund consider cryptocurrencies as a technology as a fundamental innovation. He explained that it is very important to remember the role of blockchain:
"Blockchain is a kind of Internet computer that connects thousands of computers around the world in a distributed way. It is the kind of transaction processing system that is an important solution to the existing financial system."
Speaking about the work of a16z, Andreesen said that in 2021 he doubled down on his efforts by announcing the creation of Crypto Fund III, an investment vehicle focused on investing $2.2 billion in various blockchain and digital asset startups as well as established cryptosphere companies.
a16z has invested through its funds in various organizations in the cryptosphere. Among the fund's recent actions is participation in the Solana Labs token sales round, when $314 million worth of digital assets were placed. In March of this year, the fund participated as lead manager in a $23 million investment round for an NFT-class token-focused trading platform, OpenSea.
In April, a16z was also part of an investment round for Aleo (for a total of $28 million) and in May for Talos (for a total of $40 million raised). a16z is also one of the largest shareholders of the Coinbase crypto exchange, owning $9.7 billion worth of shares in that company.