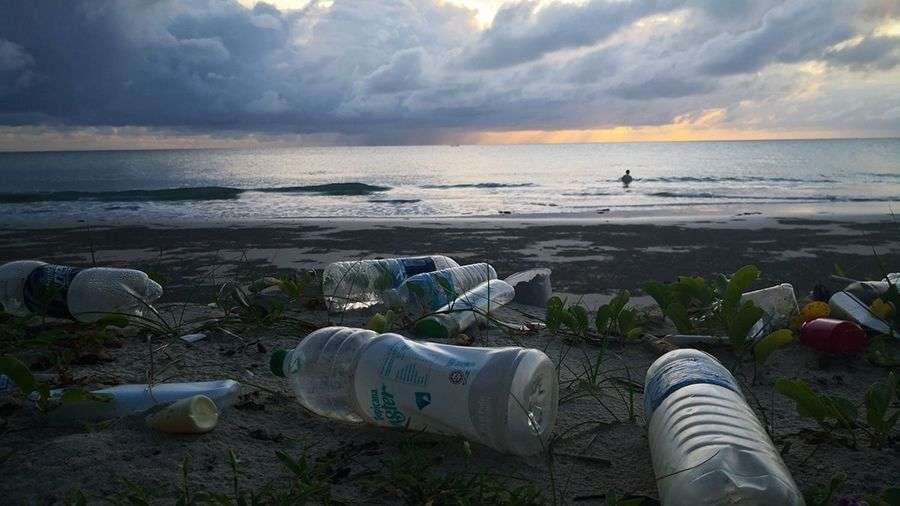 The True Tribe brand, which creates clothes recycled from fishing nets and plastic debris from the ocean, has launched a line that can be tracked using the Quorum blockchain app.
The French company True Tribe has become a partner of SUKU, a platform for tracking the supply chain based on the Quorum blockchain, which was developed by the California company Citizens Reserve. SUKU provides a mobile application with QR codes and data on the origin of recycled clothes. The first batch of clothes that can be tracked on the blockchain has already been shipped to the London Browns Fashion store.
The founder and CEO of True Tribe, Alexander Sundberg, said that one pair of melts – the best-selling recycling item – is made of 145 grams of used fishing nets that are collected by non-profit organizations, for example, Healthy Seas. According to Sandberg, the use of blockchain makes it possible to provide jobs for artisans working in countries like Pakistan.
"At first, I wanted to establish local production in France, but attracting workers from other countries benefited us. Pakistan is just an example. I could also name Vietnam, China, Malaysia, Bangladesh, and so on. "
A pair of True Tribe shorts are sold at around $200. According to Sandberg, "it is expensive, but it is a very high-quality product in which the company invests a lot of time and resources." The SUKU platform uses the corporate blockchain Quorum, but the application developers hardly mention that it works on the blockchain. SUKU Product Director Martin Kaczynski said:
"We thought about it long and hard. Previously, the term "blockchain" was used everywhere and has already packed the Oscomin. We decided not to focus on this. "
Clothing manufacturers are increasingly using blockchain to track supply chains. International fashion brand Desigual announced that it will track the supply of goods on Finboot's Marco platform to make supply chains more transparent and reliable. In November, IBM entered into a partnership agreement with German clothing manufacturer Kaya & Kato to use the blockchain to track supply chains.
In addition, in the spring, Cos, the luxury brand of one of Europe's largest clothing sellers – the Swedish company H & M Group – began tracking its product supply chains through the VeChain platform.