Bitcoin adoption: benefits and drawbacks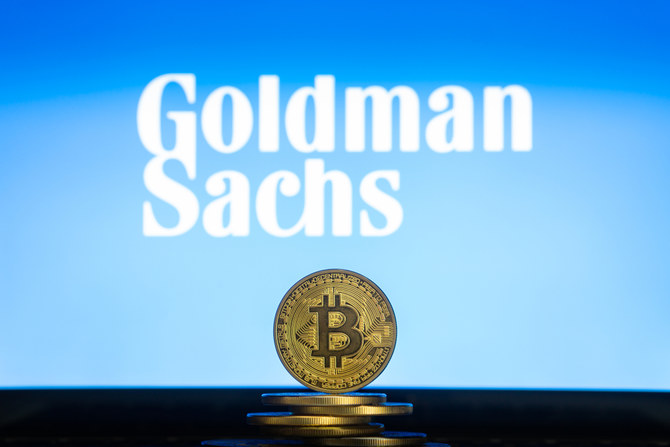 The widespread adoption of cryptocurrencies may result in not just the expansion of digital currencies, but also a correlation between their value and traditional markets. Bitcoin and other altcoins may lose their investment appeal as a result of this.
Cryptocurrency is no longer the best defense against inflation
This is according to a study by Goldman Sachs' co-head of currency strategy Zach Pandle and his colleague Isabella Rosenberg, which was made accessible to Bloomberg. Cryptocurrency, according to experts, is no longer the strongest defense against inflation.
They term the significant asset adoption a "double-edged sword" because of the bitcoin market's continuing downturn since November. They link this to a drop in tech stocks as a result of interest rate hikes by the US Federal Reserve.
The crypto market's capitalisation has dropped by 40% due to macroeconomic reasons, or events outside the market, according to Pandle and Rosenberg. This, they say, is due to the growing interconnectivity of the crypto-asset and traditional finance worlds.
"While this may boost the value of (crypto-assets. – Ed.)," the note states, "it is also expected to increase correlation with other financial market variables, lowering the diversification benefits of owning this asset class."
According to Goldman Sachs strategists, the widespread adoption of bitcoin and other cryptocurrencies would result in their losing their potential to provide asymmetric profits to their investors when compared to other types of assets. This will also make them less appealing to investors.
Bitcoin may grow to $100 thousand according to expert
At the same time, Pandle did not dismiss the findings of his prior study, which suggested that bitcoin could eat into gold's market share in the next five years. After then, the first cryptocurrency's rate will rise to $100 thousand, with a yield of 17-18 percent.
Finally, Goldman Sachs concluded that the appeal and price of some assets, such as meta-universes, may encourage the development of blockchain technologies. At the same time, cryptocurrencies will remain vulnerable to macroeconomic forces, particularly monetary policy tightening.
Billionaire Lloyd Blankfein, who had previously been dubious about cryptocurrencies and had constantly condemned them, has now changed his mind and wants to invest in them. He believes it is fruitless to deny that the crypto sector is attracting trillions of dollars in investment and that a new ecosystem is rapidly emerging around it.