Bitcoin BTC: "The downside risk remains."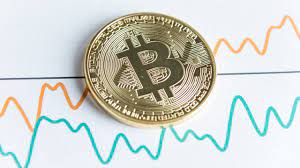 Experts named the factors that may indicate a further continuation of the bitcoin correction and its transition to the deep phase.
Arguments for selling BTC
The ratio of put-call options on bitcoin BTC turned positive for the first time in six months. Coindesk analyst Omkar Godbole warned of this. He explained that the number of put options (to sell the asset) for the first time in six months exceeded the number of call positions (to buy the cryptocurrency). According to the analyst, it is a "bearish" signal, which, however, does not guarantee a further decline in quotations.
In order to return to an active growth bitcoin in the near future must fix above the level of $58 thousand, said analyst NewsBTC Aayush Jindal. He believes that if it does not happen, the cryptocurrency will begin to decline to the first serious level of support, which is located around $56.2 thousand. In case of penetration of this level, quotes will fall to $55 thousand, Jindal believes. After that, it may be followed by mass sales of bitcoin, which will bring down its value to $53 thousand, the analyst said.
By the end of November Bitcoin reached $58.8 thousand
November 29, the price of Bitcoin BTC reached $58.8 thousand. TradingView analyst and trader Dmitry Lavrov positively assessed the approach of the asset value to $59 thousand and called it a "bullish" signal. According to Lavrov, the recent rise in bitcoin price may indicate that the market has decided on the further direction and it is "bullish." Despite the positive signals, the trader advised to closely monitor the market situation, because, in his opinion, the risk of further decline remains.
As of 17:05 on November 30, the first cryptocurrency is trading at $58,400. Over the day, the asset rose by almost 2%, and its capitalization increased to $1.09 trillion, according to CoinGecko. On November 28, BTC was down to $53,200 for the first time since early October.