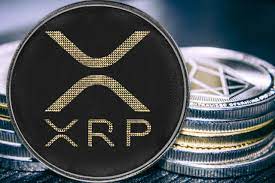 XRP/USD is declining this week, continuing the correction momentum from November 11, when XRP hit a new high in September, testing $1.35 resistance. Since then, the initiative has gone to the sellers, who managed to return quotes to the area of parity, finally dashing the hopes of those who hoped for a quick resumption of growth.
XRP made a significant progress in its fight with the SEC
Market participants continue to ignore the positive news related directly to the Ripple project, remaining more sensitive to global market sentiment. Ripple CEO Brad Garlinghouse said this week that the company has made significant progress in its legal battle with the U.S. Securities and Exchange Commission (SEC). Garlinghouse noted that the process could end next year, and his decisions would affect the entire crypto industry. He also opined that Japan, Singapore, Switzerland and the United Arab Emirates now have the clearest regulations on digital assets.
Last week, Ripple executives also voiced the concept of cryptocurrency regulation to U.S. authorities. The document, titled "A Real Approach to Cryptocurrency Regulation," pointed out that in addition to protecting investors' interests, the government should think about creating conditions for the development of innovation in the country. Another positive news for the entire crypto-industry was the long-awaited launch of the first major upgrade of the Bitcoin network in four years, called Taproot. Its blockchain will now use the "Schnorr signature" algorithm, which will increase the privacy and security of using the network.
The news background was completely neutralized by the general deterioration of market sentiment, which caused investors to flee risk. Of course, the cryptocurrency market was no exception. At the moment, there is a record reduction of "long" positions in cryptocurrencies in recent months. Investors, fearing that sell-offs will continue, are transferring funds to protective assets, among which the traditional dollar and its digital analogues – stabelcoins – occupy a special place.
The coin may fall below $1
The reason for the panic is a significant deterioration of the epidemiological situation in the world, which has already forced a number of countries to introduce repeated nationwide lockdowns, which are a serious threat to the global economic recovery. In addition, two weeks ago, U.S. President Joe Biden signed a $1 trillion infrastructure bill that included language applicable to cryptocurrencies. Specifically, the bill imposes stricter rules for cryptocurrency businesses and would expand reporting requirements for brokers. It also mandates that future digital asset transactions over $10,000 be reported to the IRS. That being said, the pressure on the cryptocurrency market could intensify in the coming days and cause XRP to fall below $1 and retreat to the next support level of $0.85. We recommend to consider this level as an optimal point for long-term purchases with the aim of XRP return to $1.5 and higher.