Capitol Assault Sponsored by Bitcoins – Chain Analysis
Before the Capitol assault, an unknown programmer sent 28 bitcoins to far-right activists involved in the protests.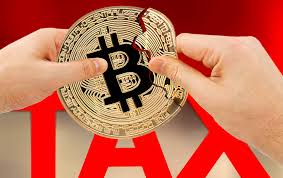 An unknown programmer financed the Capitol assault with 28 bitcoins. This is the conclusion reached by Chainalysis, the official blog of the analytical service.
On December 8, 2020, a French programmer appears to have sent 28.15 bitcoins (at current exchange rates ~$1 million) to 22 bitcoin wallets in a single transaction. At the same time, more than 13 bitcoins arrived for Nick Fuentes, head of the far-right group Groypers, seen outside the Capitol.
According to Chainalysis, the rest of the wallets belonged to far-right activists and Internet activists. Exactly who informed Chainalysis about the bitcoin transaction to the meeting participants is not yet known.
According to Chainalysis, anti-immigration organization VDARE, right-wing (Internet movement) streamer Ethan Ralph, and several other publications, whose owners have not yet been identified, also received large amounts of bitcoins.
Interest Club for Capitol Assault
There is no conclusive evidence that Fuentes was inside the Capitol, but he was present at a demonstration in front of the building when the riots broke out.
The U.S. television network PBS notes that days before the Capitol assault, Fuentes urged his audience to take extreme measures to prevent the confirmation of Joe Biden's election. He also hinted that the public should kill state legislators. Fuentes had previously been blocked on YouTube for inciting hatred.
Chainalysis was able to identify 22 bitcoin senders using the original wallet that led to the French exchange. The wallet's first activity dates back to 2013. This means that the bitcoin sender has been in the cryptocurrency market for a long time.
Mysterious ideologue
Later, Chainalysis analysts discovered that one of the addresses associated with the attack sponsor's wallet was registered with NameID, which allows linking their identities online. Although he concealed his identity, the unknown French bitcoin sponsor provided an email address associated with the blog, which had been inactive since 2014.
However, on Dec. 9 (the day after the donation), the unknown French programmer posted a post about impending suicide due to health problems. He also wrote that he had "left his fortune to certain needs of certain people."
The BeInCrypto editorial board previously reported that the streaming service DLive, acquired by the TRON ecosystem, was criticized for mediating the Capitol takeover. It was reported that the capital onslaught not only streamed the events live, but also collected donations during the broadcast.