Deltec Bank & Trust bought bitcoin with client money
Deltec Bank & Trust invested client money in bitcoin for another $9,300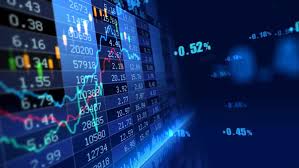 The intermediary bank of tether (USDT), the largest steblicoin by market capitalization, holds large reserves in bitcoin. Deltec Bank & Trust chief investment officer Hugo Rogers said in an annual report.
According to Rogers, the bank has reduced its holdings in government bonds, but still holds some funds in gold as well as "a large position in bitcoin." At the same time, the top manager of Deltec Bank & Trust admitted that the bank will continue to buy bitcoin, if the Fed maintains the course on quantitative easing.
An inflation hedge
According to Rogers, the bank purchased bitcoins at the market rate of $9,300. That means that at the current rate, the return on investment was 400%. Although he doesn't give an exact date for the purchase, the last time bitcoin traded at these values was in July 2020.
As of this writing, USDT is capitalized at $24.2 billion, making it the largest stabelcoin on the market. Second in capitalization is USD coin (USDC) with a market value of $4.7 billion. DAI token with a capitalization of $1.4 billion closes the top three.
However, Tether's monopoly may be shaken as today (January 15) is the deadline for reporting financial transactions of Stablecoin and cryptocurrency exchange Bitfinex, which are accused of fraud, money laundering and market manipulation by the New York Attorney General's Office (NYOAG).
Also, life for staplecoins could get tougher with the arrival of the Joe Biden administration, which is being called for restrictions on the use of staplecoins under the pretext of combating money laundering and financial terrorism.