Ethereum surpassed Bitcoin by the number of addresses holding cryptocurrency up to $10.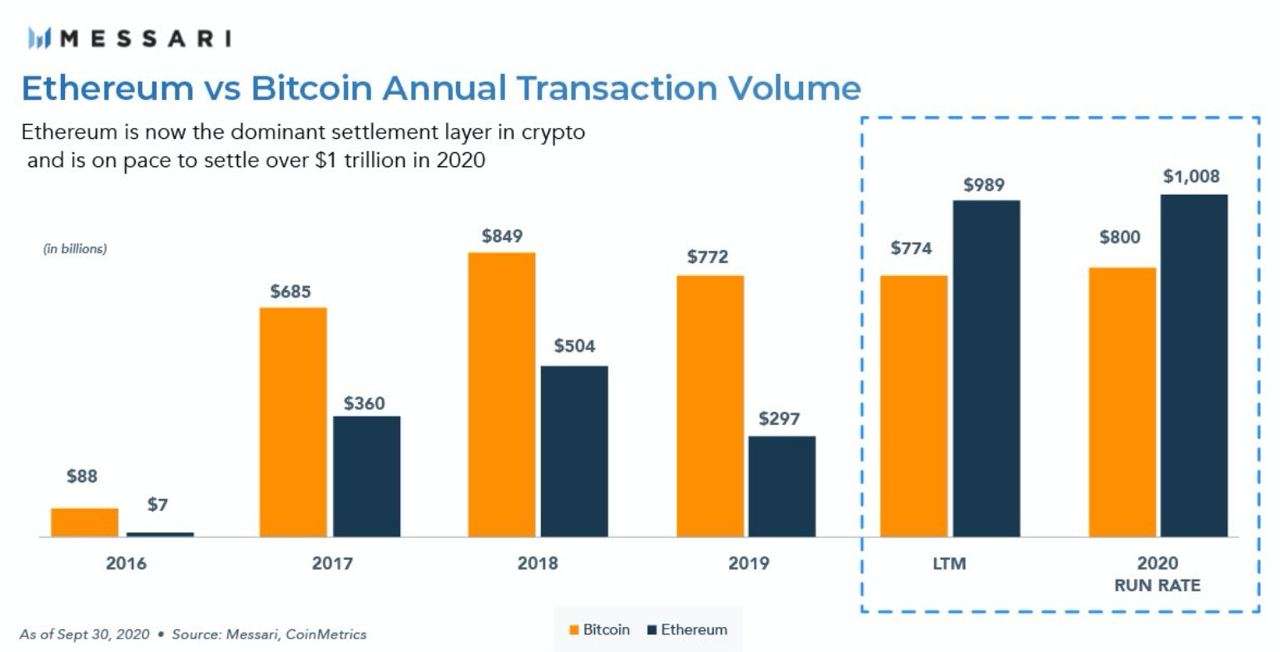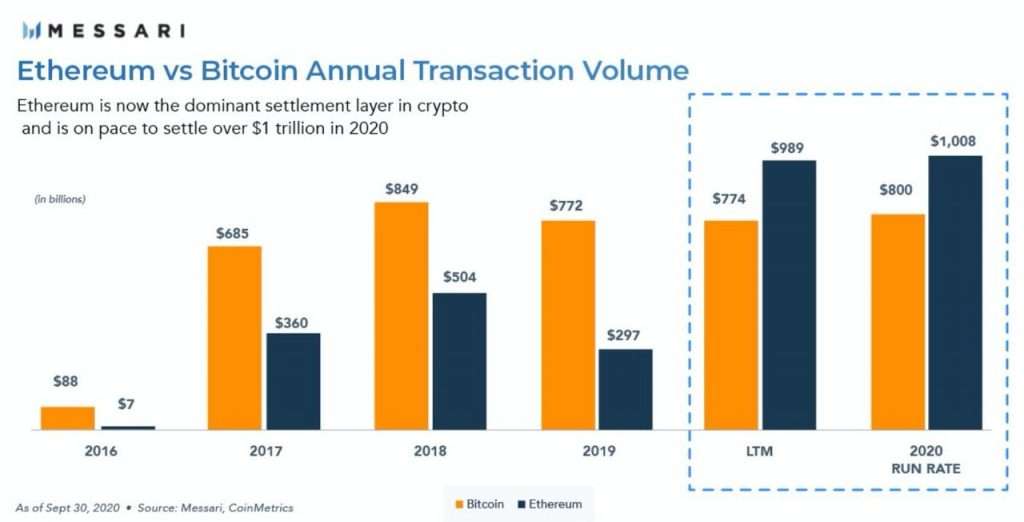 In the ethereum network, 15 million addresses hold cryptocurrency in the amount of $1 to $10. This is almost twice as much as on the Bitcoin blockchain, according to the report of the CoinMetrics team.
Researchers found that in the BTC network now 7.55 million addresses hold cryptocurrency worth up to $10. In addition, the ethereum has already bypassed Bitcoin in terms of the number of transactions processed.
Messari analysts presented data from which it follows that this year the total amount of transactions on the ETH blockchain will exceed $1 trillion, which will also be significantly higher than the transactional indicators of Bitcoin.
Activity on ethereum is growing, despite record high commissions. Analysts attribute its strengthening to the growth of the decentralized financing market. DeFi
Another driver is the growth in the supply of Tether and USDC steeblocks.
Analyst Ryan Watkins tweeted that decentralized cryptocurrency exchanges made a great contribution to the development of the ETH ecosystem.
For example, the UniSwap and Curve platforms in September processed transactions worth more than $20 billion. Currently, decentralized exchanges occupy 13.65% of the crypto market, and this share will grow.