Google will allow bitcoin (BTC) storage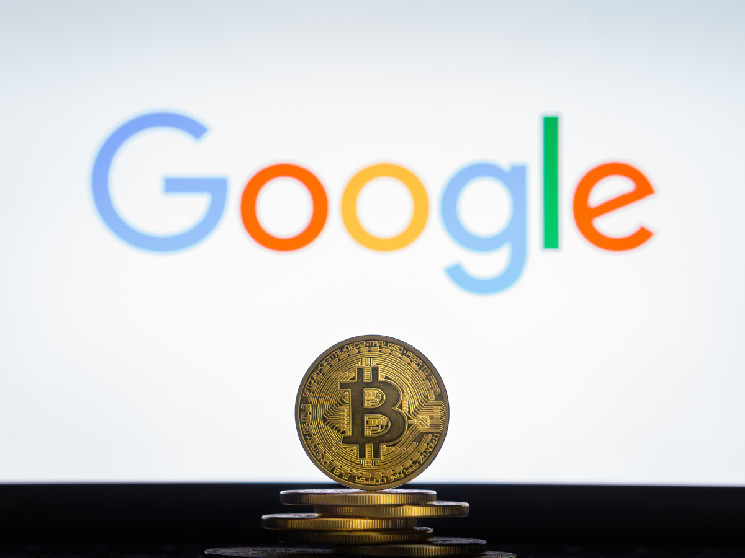 Google has decided to launch its own blockchain direction, and may issue digital cards that support cryptocurrencies. They will also support fiat, which is a common state currency such as dollars or euros.
Bill Redi, Google's commercial president, told Bloomberg. The company has already partnered with some cryptocurrency platforms.
"Cryptocurrency is something we pay a lot of attention to. As demand from users and vendors develops, so will we," Redi said.
Against this backdrop, the company has made a number of personnel decisions. For example, former PayPal Holdings CEO Arnold Goldberg took the place of the departing Cesar Sengupta, who was responsible for developing Google's payments business and the Next Billion User Internet development program in lagging markets.
In addition, it was decided to form a team to focus on developments in blockchain and distributed computing and data storage technologies. The new team will be led by former Alphabet (Google's parent company) Vice President of Technology Shivakumar Venkatamaran.
This will be Google's first significant move toward blockchain, which the company has so far shunned. It has offered several cloud-based solutions based on the technology, but has not launched any larger projects.
Google is also working on expanding the number of payment features into its shopping service. This will help provide users with "a full range of financial services," Redi said.
"Our goal is to help make connections. We're not a conflicted party," the Google commercial president claims.
In 2021, it was revealed that Google had decided not to launch its own banking platform, Plex. According to the idea, it would allow customers to open their own bank account directly with the company. For this purpose, Google signed agreements with 11 well-known banks and credit unions.
According to sources, the project was canceled to avoid problems with a number of major banks when the company launched its own service. The decision was made at the behest of Bill Redi.
Earlier it was reported about the intention of the payment system PayPal to issue its own cryptocurrency, pegged to the U.S. dollar. The possibility of issuing a new stablecoin was confirmed by the company's vice president Fernandez da Ponte.