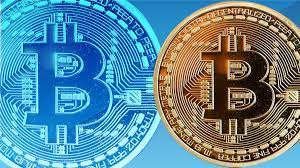 The cryptocurrency market is waiting for a collapse of 10-20%, but after that the bitcoin rate will go up. Against this background, the well-known financial analyst urged investors to prepare for the correction of prices.
This was stated by Bloomberg Intelligence Senior Commodities Strategist Mike McGlone in his Wolf Of All Streets YouTube podcast. He urged caution in predicting a rise in global markets.
McGlone's medium-term forecast may upset bitcoin optimists. The expert believes that the U.S. Federal Reserve (Fed) will cut limitless profits of the stock markets, from which cryptocurrency will certainly suffer.
Bitcoin is the least risky cryptocurrency
"I've been using the basic principle of 'Don't fight the Fed' for months now. If you have long-term risky assets, you fight the Fed," the analyst asserted.
He called cryptocurrency the riskiest asset. "Remember the key point: bitcoin is the least risky cryptocurrency," the expert added.
To curb inflation in the U.S., the Fed wants to drastically reduce asset purchases. In the short term, this poses a threat to risky assets.
In the future, bitcoin may even move into the class of risk-free, that is, its future profitability can be determined with a high degree of probability. Therefore, after the political turmoil in the U.S., the rate of the first cryptocurrency, according to the analyst, will go up.
"Here's my prediction: the markets will finally pull back and we will see a stock market correction of 10-20%. As it usually works, the correlation will affect everything, and bitcoin will benefit from it," summarized one of Bloomberg's most prominent experts.
Emphasize that such opinions should not be considered as investment advice, because no one can accurately predict the rate of bitcoin or other cryptocurrency. Since this asset type is extremely volatile, all investments are made solely at one's own risk.
According to the cryptocurrency exchange, bitcoin has lost more than 12% in value since the beginning of 2022. Thus, as of January 19, one coin is trading at $42,000.
It is worth noting that not all experts agree with Mike McGlone. For example, the Swiss bank Seba believes that in 2022, the value of BTC will increase significantly, as more institutional investors begin to use the world's most popular cryptocurrency.