Trader's opinion: what awaits the cryptocurrency market in 2020? Part 2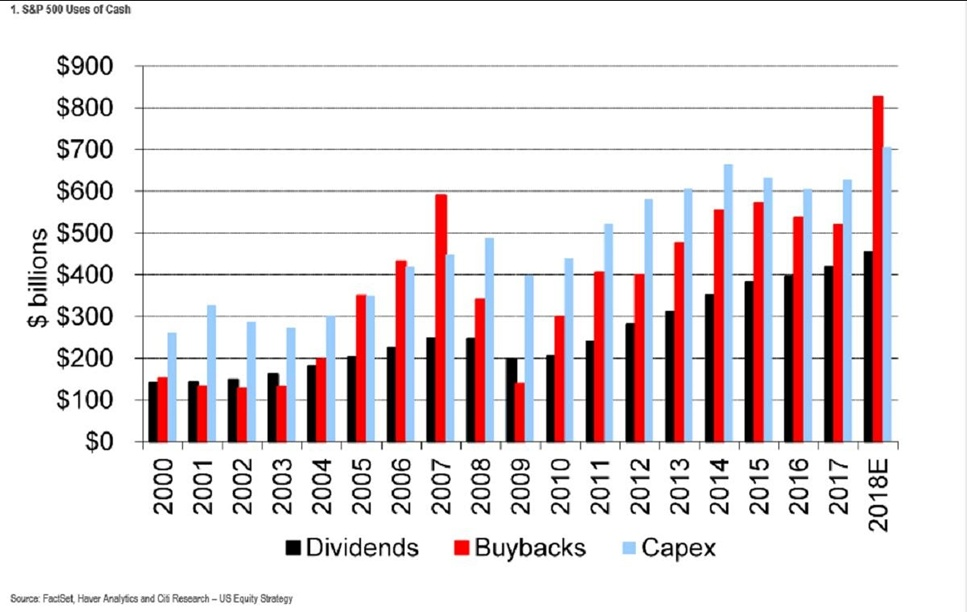 US Stock Market Crash
The cheap money policy, which has contributed to the almost reckless growth of stock markets since 2009, has formed another bubble, in anticipation of the collapse of which investors have been since 2018. Now the largest investors and sources of money in the stock markets are the companies themselves that repurchase shares, the so-called buyback, which helps keep the markets from collapsing.
Bitcoin Deflation Model
Bitcoin does not cease to be in demand both from the crypto community and from institutional investors, who now have the opportunity to trade it legally thanks to the launch of the Bakkt platform. The deflationary model of Bitcoin, which halves emissions every 4 years, only contributes to increasing its deficit over time, and as is known from the main market law – the deficit leads to an increase in the value of the asset.
Today, many know about Bitcoin, but no more than 3% of the world's population own it. The capitalization of the entire cryptocurrency market is less than 1/5 part of the capitalization of only one company – Apple. To date, a little more than 18 million BTC has been issued, and some of them have been irretrievably lost, and less than 3 million remain to be mined. These numbers are enough to understand that the cost of Bitcoin, expressed in a six-digit number, is not a matter of such a distant time. This is unlikely to happen in 2020, but we have the right to expect an update to the 2017 maximum.
Altcoins season
Despite the fact that altcoins continue to follow the dynamics of Bitcoin, Pavel believes that in 2020 they will gradually begin to form their own model of behavior and we will witness the new season of altcoins. The trader published a detailed explanation of this phenomenon in the telegram channel Altseason. However, it is worth paying attention to the fact that there will be no more repetition of 2017, when everything grew. Growth will affect only the main altcoins, and most other coins, with low capitalization, will weigh on a miserable existence.
Derivatives and Margin Trading Market Growth
The trend towards the development of the cryptocurrency derivatives and margin trading market, which attracts more and more retail traders from traditional financial markets, started in 2018, increased in 2019 and will continue in 2020. In terms of trading volumes, the derivatives market will catch up with spot.
The development of the cryptocurrency trading industry and the emergence of professional instruments will positively affect cryptocurrency trading, as a result of which trading volumes will increase.
Summing up, we can conclude that now there are many factors in the world that, with a synergistic effect, will allow the cryptocurrency market to reach a new level and reach new heights in the coming years.