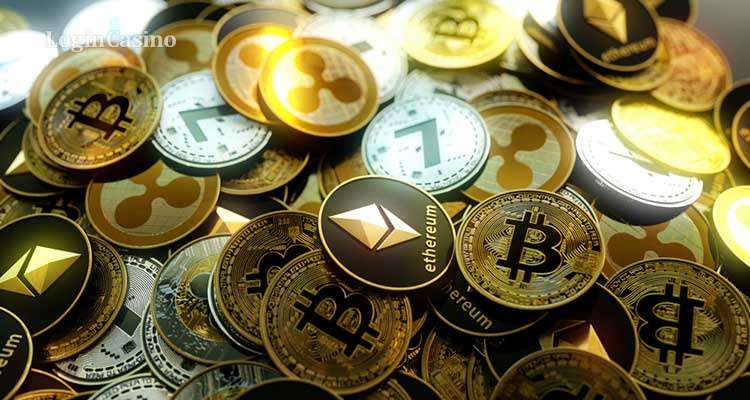 Promising cryptocurrencies that are worth paying attention to
One of the quite a promising cryptocurrencies : Polygon (MATIC) is a second-level cryptocurrency for platforms Ethereum. Polygon is a rather promising ecosystem. Mainly to help with scaling Ethereum. As well as for the gradual development of infrastructure. MATIC has reached 7,200 transactions per second (TPS). Due to the fact that the Polygon offered a second-level solution. This is the transfer of transactions to another coin platform.
Last year, the network received not only a new name, but also many new features. With the help of Polegon, you can create your own blockchain for your own purposes.
Loopring (LRC)
A promising cryptocurrency of a decentralized exchange. : Loopring provides DEX selection. Storing transactions in a chain. Or off-chain at any given time. The availability of data along the chain provides a much greater scalability of DEX.
Chainlink (CLNK)
Digital currency of the Oracle programming network. Its goal is to solve the problem of securely connecting smart contracts to real events.
New cryptocurrencies
New promising cryptocurrencies include :
STEPN (GMT)
The token of the STEPN project is a game that works on the principle of "move to earn". The GMT token is used for calculations within the gaming pool. And also allows you to earn on the move. In particular, walking costs 40-100 dollars a day. In other words, this is a mining farm only on the phone.
Avalanche (AVAX)
Another promising cryptocurrency. Which was released at the end of 2020. Now it is in the top 10 most profitable cryptocurrencies. The developers of this system have set themselves a goal. So that this cryptocurrency combines all the advantages of the Ethereum (ETH) system. AVAX cryptocurrency is a native token of the Avalanche network. Developers can issue unique coins in blockchain networks and ecosystems.
Cryptocurrencies that have been on the market for a long time
Promising cryptocurrencies that belong to relatively old digital assets.
Ethereum (ЕТН)
This cryptocurrency is currently interesting primarily as a platform for digital directions. A large number of Dapps applications are being developed based on ETN.
Ripple (XRP)
A promising project. It is used in cross-border settlements. A big plus is the insanely fast speed of financial transactions.
Further income depends on the correct choice of cryptocurrency. Be aware of the risks. Cryptocurrency is a risky occupation. You need to remember all the nuances.