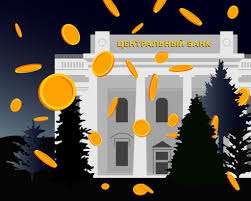 Finance Minister Anton Siluanov believes that developing a digital ruble, Russia is trending with other countries
The head of the Ministry of Finance of the Russian Federation Anton Siluanov saw several advantages at once from the introduction of the digital ruble into the domestic economy, RIA Novosti writes. According to Siluanov, the very fact that Russia is working on its own digital currency is already a plus, since in this way the country is "trending with other countries."
Also, the head of the Ministry of Finance believes that with the advent of the digital national currency, labor costs will decrease:
… "the digital ruble reduces the cost of transactions, for labor, will be much cheaper to make calculations within the framework of the digital ruble."
According to Siluanov, the digital ruble will also play on the transparency of financial transactions, taking into account the "transparency" of the currency. Together with the digitalization of the economy, the head of the Ministry of Finance expressed hope for an increase in investment using virtual currency:
what… it will be easier to carry out international transactions – this is unambiguous. We are also interested in this. And, if it will be easier to invest through the digital ruble, we will only be interested in this. "
Trend direction
Siluanov also hopes that the Central Bank will continue to actively cooperate with the country's government in the direction of digitizing the ruble.
"And let's see how this topic will develop further. But it seems to me that I need to be, once again, in a trend in this direction, "he stressed.
At the same time, the Ministry of Finance is selectively suitable with the definition of international trends. So, for example, earlier the ministry proposed prohibitive measures for mining cryptocurrencies, within the framework of which domestic miners would not be able to receive cryptocurrency for their activities. At the end of September, the Ministry of Finance even proposed punishing a criminal article for undeclaring a cryptocurrency wallet with a turnover of over 1 million rubles a year.
Learn how to trade in the cryptocurrency market together with BeInCrypto 's partner, the cryptocurrency exchange StormGain
The domestic blockchain community has not yet seen the expediency of Russia to rush to create a digital ruble. The President of the Russian Association of Cryptocurrencies and Blockchain (RAKIB), Yuri Pripachkin, even considers the idea of ​ ​ the Central Bank a "mindless action," noting that the adopted law "On Digital Financial Assets" is lopsided, since it does not determine the regulation of the entire ecosystem.