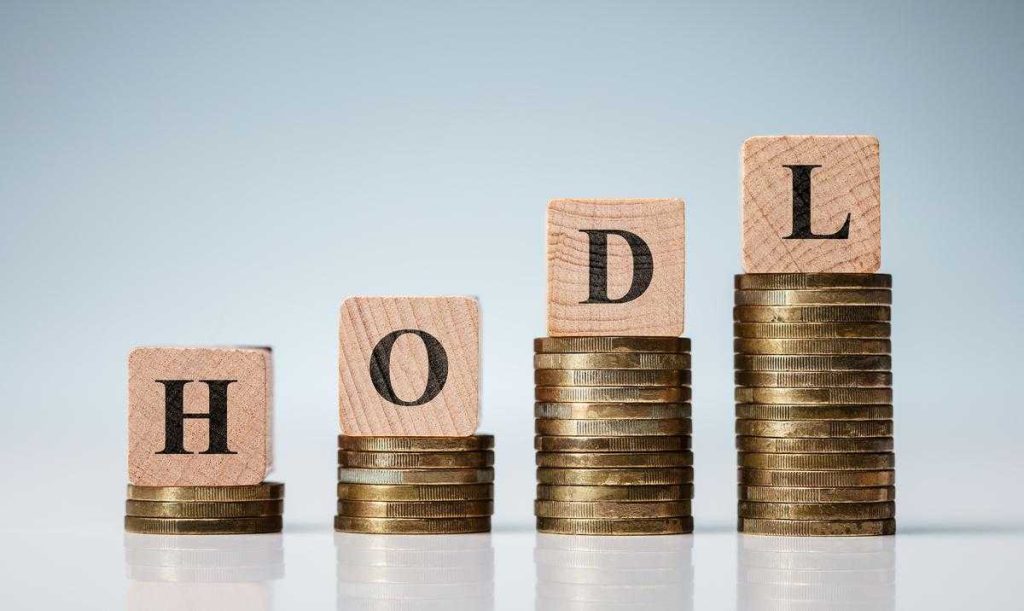 Trading or Hodling ?
HODL is a local meme. It is responsible for finding the cryptocurrency in the wallet, regardless of whether it rises or falls.
To put it bluntly, all people who are engaged in cryptocurrency have two ways:
Buy HODL or engage in cryptocurrency trading in different ways. Many believe that it is more profitable to buy HODL. In particular, if you are just starting to understand this case.
However, both ways are quite risky. No one will give you the result that you will receive 100% of your income. The most important advantage of HODL is keeping people from mindless sales when the cost drops. Do you want to earn a good income ? Then you should constantly develop and improve in this way.
Why can you choose Hodling ?
Hodling is the process of redeeming coins, and storing them in a wallet. At the moment, the market is only growing. So Hodling is a good option. At a time when the cryptocurrency is in the wallet, you do not need to pay taxes.
Risks
Joining the cryptocurrency in the midst of growth. When the price is of great importance and is the most profitable. After the cost starts to gradually or sharply decrease, it may be morally difficult for you to observe this. At such moments, you need to try to keep the asset. Holding is not a quick process. So you don't have to wait for the result right away.
You need to know what you are counting on. And when you need to sell your asset.
Trading risks
The desire to recoup and get your money back when entering a loss. One of the main mistakes is to act under the influence of emotions.
Be able to correctly assess risks. Don't risk your capital.
After you have reached your goal, close your positions. Excessive greed can make you lose a lot.
Positive aspects of trading
Day trading. Unlike Hodling, there is an internal trade. After which, the user closes the transaction.
Traders can enter an asset with a time limit. For example, from a few days to several months.
Trading and Hodling, conclusions
Hodling is a fairly simple way. But there is no need to wait for quick results. You need to understand what is happening with the market now. Trading on the contrary. Much more complicated, but has constant risks. Hodling is more suitable for starting to engage in cryptocurrency. Trading is necessary for those who are experienced in this business.